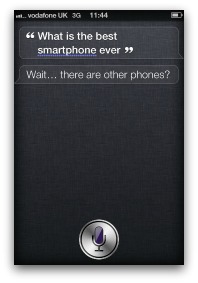 What is the best smartphone ever?
When asked, iPhone's Siri (Speech Interpretation and Recognition Interface) was responding to that question with – gulp – iPhone's competitor Nokia Lumia 900, discovered TNW last week.
How embarrassing.
Well, Apple has now addressed this "bug", reports The Verge.
Apparently, Siri is highly dependent on Wolfram's Alpha, an answer engine developed by Wolfram Research.
Wolfram bases its choices on a phlethora of factors, and The Verge says it chose the "Lumia 900 as the best smartphone due to a catalog of four different five-star reviews."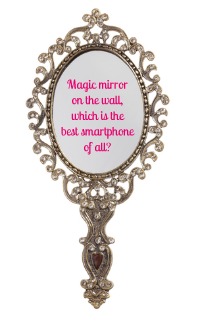 So NakSec colleague Anna just asked her new iPhone, and Siri replied in its deadpan stylee "Wait, there are other phones?"
Um, ya Siri, there are.
And apparently, Nokia is now accusing Apple of "overriding the software" after the quirk was noticed, writes the BBC.
I think this is rather odd thing for Nokia to suggest. After all, Nokia, I imagine, has received some great PR on the back of this, so why would it point out that Apple is tweaking its Siri interface? Of course it is. As if Nokia wouldn't have addressed this "issue" had the tables been turned.
But, whatever happens next, I just love stories like this. They make my day.
mirror image courtesy of Shutterstock