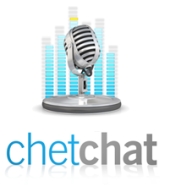 For the second episode in a row the Chet Chat comes to live from a trade show. This week John Shier joined me for a walk around at Interop 2012 in Las Vegas.
Interop is a great networking show and as always the Sophos staff worked *very* hard, but we had our fair share of play as well.
Near the end of the conference John and I thought it would be fun to wonder around a bit, pick up some swag and see if there was any sort of over-arching theme to the conference.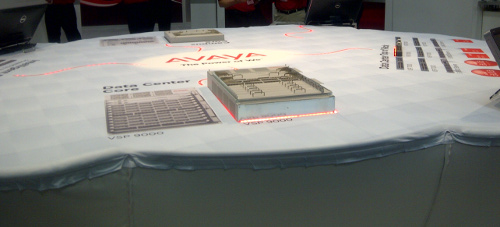 The theme? Cloud.
While RSA, InfoSec Europe and other conferences focused on security are still discussing the cloud, Interop was utterly dominated by cloud vendors. Above you can see Avaya actually brought a cloud table with network gear embedded "in the cloud".
Certificate provider Comodo had a stand in the security area near Sophos this year.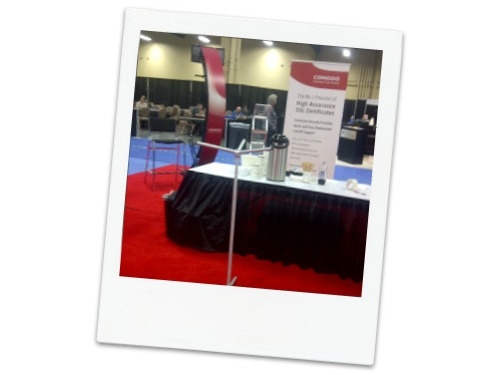 Strangely Comodo's booth appeared largely abandoned on Thursday which doesn't leave you with a good feeling about their dedication to protecting our online identities.
Many old-school vendors like Hewlett Packard and Cisco took their best shot at remaking their brands into the coolest cloud company (C3) at Interop as well, but at Sophos we resisted the temptation and stuck with our core value: Complete Security.
(May 10 2012, duration 6:07 minutes, size 3.5 MBytes)
You can also download this podcast directly in MP3 format: Sophos Security Chet Chat 90, subscribe on iTunes or our RSS feed. You can see all of the Sophos Podcasts by visiting our archive.