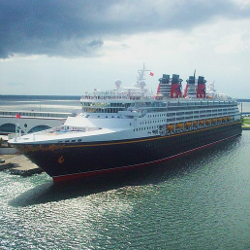 Katy McCaffrey *had* an iPhone. Until it was stolen aboard the Disney cruise ship Wonder on her April vacation. What to do? As is frequently the case these days, the cloud holds the answer.
After returning home sans iPhone, McCaffrey discovered that photos were showing up in her Apple iCloud account from her missing device.
Taking advantage of the openness of social media and the ability for average folks to get the word out McCaffrey decided to post the photos to Facebook in an attempt to identify the thief.
Titled "Stolen iPhone Adventures" McCaffrey posted humorous captions on the photos allegedly being posted by a crew member named Nelson. The media caught wind of the story and tens of thousands flocked to the page bringing it to the attention of Disney.
It is unclear whether Nelson was in fact the thief, or if he simply purchased the stolen phone from someone else on board the ship. It isn't looking good for him at the moment though.
A Disney spokesperson told USA Today that they had recovered the phone and have placed the crew member on administrative leave and restricted him from guest areas on the ship.
The spokesperson also stated "We have a zero-tolerance policy for this type of behavior, We are taking aggressive action."
This story does raise some legitimate concerns about smartphone safety however. If your phone is stolen, you should immediately report it stolen and cancel the service to prevent the thief from racking up a large cellular phone bill.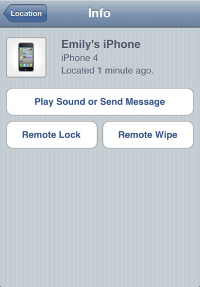 McCaffrey clearly was using Apple's iCloud service, so why did she not take advantage of the remote lock/remote wipe service that is part of iCloud?
Playing amateur detective rarely works out the way it appears to have this time and even without the photos the "Find my iPhone" app would likely have allowed law enforcement to locate the thief.
It would also appear that McCaffrey did not bother to secure her phone with a password. Last summer 70% of smartphone users admitted to not using a passcode in a Sophos survey.
The good news? McCaffrey will get her iPhone back and the thief will be investigated for the crime.
The lesson? Don't take chances like McCaffrey. While this story may be entertaining, you are far better off to secure your device, ensure your data is erased if it's stolen and take advantage of our free mobile security toolkit.
Creative Commons photo of Disney's Wonder cruise ship courtesy of Justin Champion.