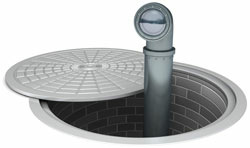 It has been a few months since our last Anatomy of an Attack event and we have finally scheduled the next series of North American cities.
I will be kicking off the road show in San Diego, California on Tuesday June 12, 2012 at the San Diego Marriott Mission Valley. If you will be in the area, you can sign up here for free.
For those of you who haven't attended an Anatomy of an Attack event before, it is quite different than most IT security companies putting on a thinly veiled sales pitch.
We kick off the morning sessions with your standard coffee, juice and light breakfast fare followed by a look at the threat landscape with a detailed run down of the who, what, why and how of modern threats.
I spend the better part of the morning explaining all the different players, their motives and the techniques they are using to bypass our defenses.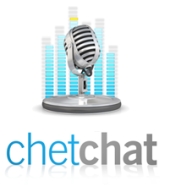 Then we serve lunch and give everyone a bit of time to mingle followed by a live Chet Chat with John Shier. The live Chet Chat is similar to our podcasts covering a topic in the news that day and inviting the crowd to participate.
Now comes the fun part for me, and a favorite of past attendees, the live malware demo. I do a live demonstration of many of the techniques used online today including malicious iFrames, a SQL injection attack, fake anti-virus and a reverse shell shoveler (if you don't know what it is, come learn with us!).
In the morning I mostly explain what is happening and how it happens, while in the afternoon John focuses on what we can do about it. He presents the tactics, tools and techniques we can use to better defend our data and users.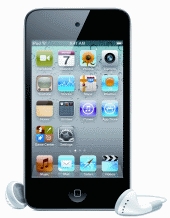 Finally, I wrap up the day with the five things you can do to better protect your business and we give away an iPad mini (iPod Touch). Most of us have a ton of tools, devices and gadgets, but more often than not we are not making the most of them.
I highlight five simple things you can do with what you already have to improve your defensive posture and save time.
On Thursday June 14th, John Shier will be presenting Anatomy of an Attack Lite in Sante Fe, New Mexico. Anatomy of an Attack Lite is the same content as above, but shortened slightly to fit into a half-day format to accommodate folks who can't spend an entire day out of the office.
The Santa Fe event will be held at the Courtyard Santa Fe from 10am to 12:30pm and lunch will be provided.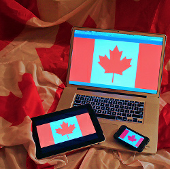 June 19th will be another full Anatomy of an Attack event in Toronto, Ontario Canada at the Hilton Toronto from 10am to 2:30pm. John and I will be in our home and native land sharing our knowledge with our fellow Canucks.
Last, but not least, is Anatomy of an Attack Lite in Indianapolis, Indiana. This event will be at the JW Marriott in Indianapolis on June 21st and include lunch and a solid two and half hours with John Shier.
Don't live near one of these cities? Check out our events page for a list of upcoming Anatomy of an Attacks around the world.