On Thursday Microsoft announced that Internet Explorer 10 on Windows 8 will be the first web browser with a Do Not Track feature that's on by default.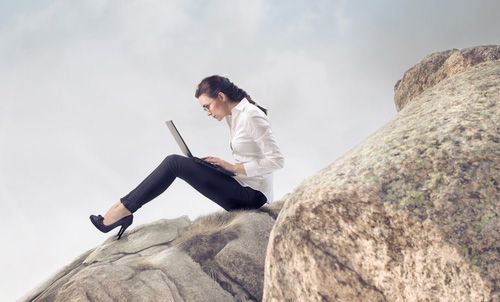 Microsoft's Chief Privacy Officer Brendon Lynch explained the move in unequivocal terms:
We've made today's decision because we believe in putting people first. We believe that consumers should have more control over how information about their online behavior is tracked, shared and used.

Consumers should be empowered to make an informed choice and, for these reasons, we believe that for IE10 in Windows 8, a privacy-by-default state for online behavioral advertising is the right approach.
When the World Wide Web Consortium (W3C) released its first drafts for Do Not Track standards in November 2011 I asked the question Will Do Not Track make a difference to web privacy?
In the article I explained that Do Not Track must be on by default if it's going to have an impact and at that time we just didn't know if that was likely to happen.
...users will need to upgrade to a new generation of DNT compliant browsers to get the ball rolling ... [we] don't know yet if the browser vendors are intending to switch DNT on by default...
Well now we know that one of them is. Microsoft are the first and their decision is important both practically and morally.
Practically the move is significant because it will greatly increase the pressure on websites to start honoring the Do Not Track standard.
Do Not Track relies on two distinct technical steps; web browsers that send out Do Not Track signals (in the form of HTTP headers) and websites that listen for and honor those Do Not Track signals.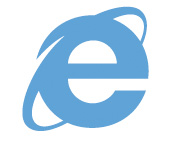 So long as the volume of Do Not Track signals being received by websites is low there will be little pressure for them to implement their parts of the Do Not Track standard. Internet Explorer remains a very popular browser and a lot of people are going to end up using IE 10.
The moral impact of this decision is that it will change users' minimum expectations when it comes to trusting their web browsers.
Browser vendors don't really compete on features any more, they compete on performance and trust; the best browser is the fastest, most secure and most private.
All the major browsers already support Do Not Track in one form or another but up until now they have all left it to their users to switch it on.
As long as none of them enabled Do Not Track out of the box then none of them looked any more or less trustworthy as a result. Microsoft's decision to break the status quo makes its competitors look like they have something to hide and that isn't something I think they'll tolerate.
So I'm watching with interest to see how, and particularly how quickly, the other vendors respond.
Windows 8 doesn't have a release date yet but the rumor is that users won't get their hands on it until October.
Meanwhile Mozilla will push out a new version of its Firefox browser every few weeks between now and October. If Mozilla chooses to it can have a browser with Do Not Track on by default and in the wild long before Microsoft.
Although Do Not Track extensions are available for Chrome, Google is not intending to add support into its browser proper until the end of 2012. Even with that shameful bit of heel-dragging they still have enough time to beat Microsoft to the punch.
Google and Mozilla; a little piece of your thunder has been stolen, I dare you to take it back.
Woman with laptop on mountain image, courtesy of Shutterstock.