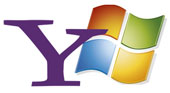 Microsoft and Yahoo are selling politicians the ability to target online ads to voters by name, zip code and other data collected when users sign up for free email and other services, ProPublica has reported.
Politicians' use of targeted online ads is nothing new. But ProPublica has only this week enumerated the players that enable the targeting, as well as those that eschew profiting from consumers in this manner.
Such ads infiltrate people's online lives far beyond Yahoo Mail or Hotmail, given that both companies operate huge networks with ads on most popular Web destinations, ProPublica pointed out.
Nonetheless, neither Yahoo nor Microsoft inform users that their personal information will be used to flash political ads at them.
Yahoo's director of sales Andy Cotten told ProPublica that the political campaigns use voters' records to target them for donations, among other things.
As for the internet behemoths who are abstaining, both Google and Facebook, to their credit, told ProPublica that they don't offer political matching services of this type.

For its part, Google's privacy policy decrees that political beliefs are "sensitive personal information" and therefore off-limits for online ad targeting.
Facebook does allow targeted political ads, but only based on political beliefs its users have reported, as opposed to information gleaned from voting records.
It's ironic to learn that Microsoft trafficks in voter data, given that only last week the company was lauded for its announcement that Internet Explorer 10 will support Do Not Track by default.
Of course, the traffickers argue that none of the data they collect can be traced to actual, named individuals.
One example: Targeted Victory, a company that's billed the Romney presidential campaign close to $4 million for digital political targeting, last month announced that it was sharpening the focus of its targeting technology with a) data about consumers' habits online, b) data from surveys and email, and c) offline voter registration data, "all in an anonymous and privacy-safe manner".
Here's another example of the trackers swearing oaths on the anonymity bible, from the ProPublica article (emphasis added):
Microsoft and Yahoo said they safeguard the privacy of their users and do not share their users' personal information directly with the campaigns. Both companies also said they do not see the campaigns' political data, because the match of voter names and registration data is done by a third company. They say the matching is done to target groups of similar voters, and not named individuals.
Should the trackers be trusted? Will they really keep us anonymous? Maybe we can be forgiven for being skeptical, given the voraciousness shown by the consultants when they let their hair down.
Take, for example, these words from Kristen Luidhardt, a Republican consultant in Indianapolis who was quoted in a Wall Street Journal article on the political use of online tracking tools:
As political professionals, the more data we have, the happier we are. We'd love to know absolutely everything about you.
No worries: there are certainly tools out there to help such consultants get everything on us.
One such is Eloqua, a tool that analyses people's online reading habits to understand a user's "digital body language." When visitors enter a name or home address on a website that's using Eloqua, the previously anonymous information can be matched to his or her name.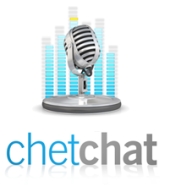 In a recent Chet Chat, Sophos's Chester Wisniewski noted that most people "have no idea how prolific tracking is regarding their activities on the internet."
Do most people even care about privacy?
Facebook is ignoring the results of a recent poll that invited users to weigh in on proposed privacy changes, given that the fraction of its users who bothered to cast a vote was so tiny – 342,600, representing 0.00038 percent of its 901 million active users.
Is it that people don't care, or that privacy is so convoluted that their eyes glaze over?
As Chet described in his Chet Chat, he loaded Windows 8 onto a barebones machine in order to test Do Not Track and found he couldn't figure out how it works. That's pretty bad, given that he's a heck of a lot more tech-savvy than your typical human.
His thoughts:
I'm sorry, if it's so hard that I don't know how it works and I can't make it do stuff, that's not a beta bug, that's a design issue.
He called for refined granularity in privacy controls such that users can reject specific things an app wants to do, as opposed to having to chuck an entire app out because it requires such an impossible-to-untangle mess of permissions.
Microsoft and Yahoo, you aren't even at the level of granular vs. nongranular at this point when it comes to profiting from voter information. You aren't even notifying users that their information will be used in this manner for targeted ads.
The internet economy runs on targeted ads. Most of us know that.
As Michael Argast pointed out in the Chet Chat, free email and other services aren't free. If we don't pay, we aren't customers, we're product.
Please, let us know how you're selling us, and give us the option to hand you a few bucks every month in return for your services if we choose not to be sold in this manner.