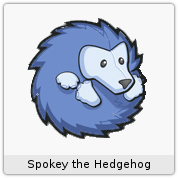 Imagine you're trying to find a long lost friend.
Or someone you haven't seen for ages but whom you know will be a soft touch to lend you money.
Or the bloke who used to live next door until he suddenly moved interstate with your prized collection of 1960s Beatles vinyl.
Instead of spending hours using every search engine you could think of, and trawling through dozens of who-knows-how-accurate links and false trails, what if there were a sort of meta-search-engine which would do all the trawling for you and summarise the results?
Better yet, what if it did the trawling anyway, for everyone out there, and accumulated social profiles on them just in case you ever decided to go looking for them in the future?
That is the promise of Pasadena-based social aggregator site Spokeo, which, like Google, was created by classmates at the prestigious Stanford University. They started the site so they could "better keep up with their friends online", but it has become a search engine about anyone and everyone on a vast scale:

Spokeo is the most popular free people search engine in the United States. Spokeo aggregates and organizes vast quantities of people-related information from a large variety of public online and offline sources. The public data is amassed with lightning speed, and presented almost instantly in an integrated, coherent, and easy-to-follow format. With Spokeo's revolutionary people finder, you can locate virtually any one of the 300 million people living in the United States within seconds.
It sounds creepy, but on the positive side, Spokeo only collects data which is already publicly available. (Some people may be surprised to hear this, but pronouncements made on Twitter, and status updates published on Facebook aren't exactly private declarations.)
In fact, sites like Spokeo may be useful for helping you to see just what information about you is lying around online already.
On the negative side, however, Spokeo got into hot water with the US FTC (Federal Trade Commission) back in 2010.
A search engine business isn't much use if you can't monetise it, and Spokeo went to market by offering paid subscribers features such as "Credit Estimates" and "Wealth Level" ratings. This didn't sit well with everyone.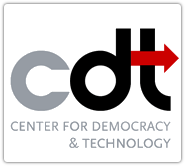 The Center for Democracy and Technology (CDT) in Washington DC, for example, filed a detailed FTC complaint against Spokeo in July 2010.
The CDT alleged that Spokeo was acting as a credit reporting agency without subjecting itself to the controls of the Fair Credit Reporting Act.
Spokeo, claimed the CDT, was guilty of "unfair and deceptive practices", knowingly selling inaccurate data to its paid subscribers:
In general, the data provided in [Spokeo's] consumer profiles is unreliable. An informal review of profiles associated with CDT employees revealed significant inaccuracies in every single profile. Similarly, Dori Marlin, a consumer protection reporter for the CBS affiliate in Albany, New York conducted a similar review of people in her office and also found serious errors in the majority of profiles. Numerous other writers have detailed similar problems in Spokeo's database.
Two years on, and the FTC has come down on the CDT's side, concluding that Spokeo's marketing of consumer profiles to companies in the human resources, background screening, and recruiting industries did not comply with the Fair Credit Reporting Act.

As a result, the FTC has now obtained an order requiring Spokeo, amongst other things, to cough up a civil penalty of US$800,000 by next week.
As the FTC notes, "This is the first Commission case to address the sale of Internet and social media data in the employment screening context."
Sadly, though, I rather doubt it will be the last.

–
Images of Spokey the Hedgehog mascot from the Spokeo blog.