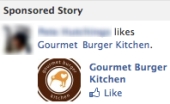 Facebook has agreed to pay out $10 million to settle a class action lawsuit brought by users unhappy over the use of their details in "Sponsored story" ads.
The suit in question was based on California's Right of Publicity Statute, which prohibits the non-consensual use of another person's name, voice, signature, photograph, or likeness for advertising purposes.
U.S. District Judge Lucy Koh wrote in her decision:
California has long recognized a right to protect one's name and likeness against appropriation by others for their advantage.
The payout will go to charity rather than to the individuals, according to The Telegraph.
The case, filed in December and settled last month, boils down to just exactly what it means when we click on that big old thumbs-up "Like" button.
Facebook users and Facebook itself have radically different interpretations.
Facebook has contended that when a user 'Likes' a page or product, s/he is effectively endorsing the brand and giving consent to use his/her name and photo to promote it.
The company's interpretation of 'Like' was brought to light in an interview with Facebook's Vice President of Public Policy Elliot Schrage that the BBC aired in early December in the UK.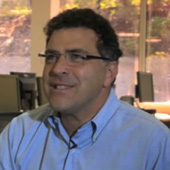 Brought to light painfully, that is, given Schrage's obvious discomfort with the notion that there could be anything possibly wrong with appropriating a user's image without notification, compensation or consent, to serve as a spokesperson for whatever that given Facebook user gave a thumbs-up to.
Schrage developed a near-disabling case of the "Well, um, errs" when BBC reporter Emily Maitlis quizzed him about the ethics of "Sponsored Stories" (that's what Facebook calls these things, although founder Mark Zuckerberg has said they're ads) on Facebook.
(To view the squirm, check out Graham's Cluley's post, which includes video.)
Here's the relevant script bite (sound effects courtesy of Graham):
Emily Maitlis, BBC: If I press a 'Like' button on a brand that could pop up as a Sponsored Story. I might not know about it, I certainly wouldn't necessarily agree to it …
Elliot Schrage, Facebook: But when you press a 'Like' button on a brand, or an ad or on a page, you're saying "I like this."
Maitlis: But I'm not saying "I advertise this!"
Schrage: Well, it … I suppose when you … so let's pause.
[awkward pause]
It's an interesting..
[fx: tumbleweed]
Schrage: You're asking a profound question. What's advertising? When I press a 'Like' button on an ad, I'm trying on the Facebook system, I am affirmatively communicating that I am associating myself with whatever I'm liking. And what that does is, it creates a story.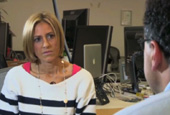 Maitlis: Well you can call it a story, many people would call it an advertisement, and Facebook is getting paid for those by the companies.
Schrage: Isn't it a … I, I think it's a … it's a ranking mechanism. I don't know if I would call it an advertisement.
Unfortunately, Facebook provides no way to opt out of appearing in these ads/Sponsored Stories.
That's not changing because of this $10 million payout, either.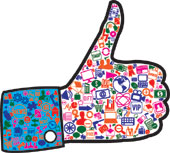 As The Telegraph's Emma Barnett points out, if the case had been tried in court, consumer rights groups might have had a chance to change how Facebook exploits its users by associating them with brands for profit.
The fact that Facebook settled means we'll have to wait for another possible lawsuit to determine if users or the company would win out in court.
California's Right of Publicity Law mandates payments of $750 or an amount equal to actual financial damage suffered for wrongful endorsements.
Don't get your hopes up about Facebook coughing up that money to all users, though. As some commenters have pointed out, only California Facebook users can benefit, thanks in large part to laws that stem from celebrities being one of the state's protected natural resources.
If you're on Facebook, you should consider joining Sophos's Facebook page, where over 180,000 people regularly share information on threats and discuss the latest security news. It will help you keep up-to-date on the latest privacy issues, scams and malware attacks. And yes, we get the irony..
Thumbs up image, courtesy of Shutterstock