Judges aren't swallowing the "I'm an idiot about Facebook settings" argument.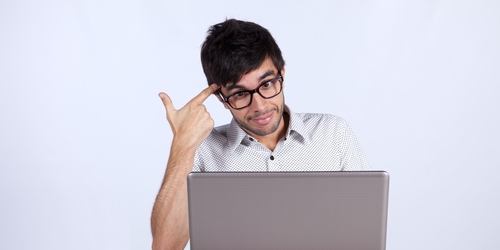 That was made clear in a recent case wherein Robert J Sumien, an emergency medical technician in Texas, sued for wrongful termination and privacy invasion after he got fired for posting a comment on Facebook about giving a "boot to the head" to unruly patients.
According to the ruling, delivered on Thursday, Sumien claimed that his employer invaded his privacy because he:
Misunderstood a coworker's Facebook settings,
Didn't know who had access to the coworker's wall postings, and
Didn't know how his employer was able to view his kick-to-the-head comment.
The court summarily dismissed Sumien's arguments, ruling that Sumien hadn't proved that his cluelessness translated into his employer intentionally invading his privacy.
Here's how it all went down:
Sumien worked as an EMT for CareFlite, a medical transport company.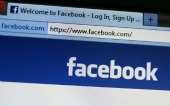 His ambulance partner, Jan Roberts, posted a comment on the Facebook wall of CareFlite employee Scott Schoenhardt, to the effect that she wanted to slap a patient whom she had recently transported.
That comment was read by Delicia Haynes, who's the sister of the company's compliance officer, Sheila Calvert.
Haynes told Calvert about it. Calvert, who was friends with Schoenhardt, read the comment on his wall.
After some back and forth, Roberts posted this on her Facebook wall:
Yes, I DO get upset on some calls when my patient goes off in the house and I have to have a firefighter ride in with me because I fear for MY own safety. I think that is a valid excuse for wanting to use some sort of restraints. Just saying.
To which Sumien posted this comment:
Yeah like a boot to the head. . . . Seriously yeah restraints or actual HELP from PD instead of the norm.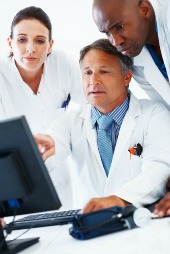 Haynes read the comment, was offended, notified Calvert, and complained in writing to CareFlite management about both Roberts' and Sumien's comments, after which CareFlite fired them both.
Sumien sued CareFlite on the grounds of unlawful termination, intrusion upon seclusion, and public disclosure of private facts.
Sumien argued that employees cannot be fired for engaging in workplace-related discussions on Facebook – an argument that the court deemed irrelevant, given that they were only considering whether or not his employer intruded on his private affairs by reading the comment.
A lower court dismissed all claims. Sumien appealed his privacy invasion claim, which the Second District of Texas/Fort Worth Court of Appeals succinctly rejected on Thursday, noting that Sumien hadn't produced "a scintilla" of evidence regarding privacy invasion.
Was Sumien's comment offensive enough to get him fired? It hardly seems so. It reads as hyperbolic venting.
As Associate Professor Eric Goldman, of the Santa Clara University of Law, writes, either CareFlite overreacted, or there's a backstory that didn't make it into the court filings.
Regardless, there are lessons to be had. As Goldman writes, if you don't understand how a communication platform works, don't use it to post material you wouldn't want the entire world, including your employer, to see.
Even if you've set Facebook privacy to only show your posts to friends, bear in mind that when you comment on other people's posts, your words are subject to those friends' privacy settings.
They're also viewable to their friends.
Know who those friends are before you mouth off.
If you want to learn more about privacy and security threats on the social network and elsewhere on the internet, join the Sophos Facebook page.
Facebook screen image, courtesy of Annette Shaff / Shutterstock. Doctors around computer, Facebook connections and Man at computer images, courtesy of Shutterstock.