Two and a half years ago, Europe's Competition Commission held Microsoft's monopolistic feet to the fire, forcing the company to offer its European Internet Explorer users the choice of using a non-IE browser.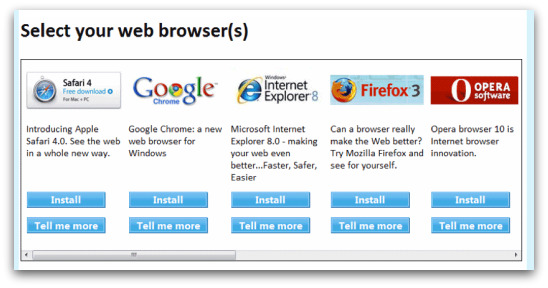 As it turns out, some 28 million PCs were not offered any choice at all. Whoops.
Microsoft has confessed to an engineering error that kept Windows 7 users oblivious to there being any option other than Internet Explorer.
After users complained that they weren't getting prompted to pick from IE, Chrome, Safari, Opera and Firefox as Microsoft had promised, the European Commission on Tuesday reopened its investigation into antitrust behaviors around browser bundling in Windows.
Microsoft was supposed to offer the browser-option screen when it issued the Windows 7 Service Pack 1 update at the beginning of 2011.
It reportedly did not, the European Commission said in a statement.
The Commission evidently isn't taking Microsoft's word for it when it comes to this failure being inadvertent.
Here's some choice words on the matter from Joaquín Almunia, Vice President of the Commission in charge of competition policy:
"We take compliance with our decisions very seriously. And I trusted the company's reports were accurate. But it seems that was not the case, so we have immediately taken action. If following our investigation, the infringement is confirmed, Microsoft should expect sanctions."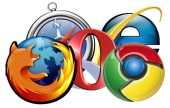 How seriously does the EC take its decisions? How about 10% of Microsoft's annual turnover serious? That's what the EC says it could fine a company that it finds has breached legally binding commitments.
It's unknown just what the EC deems to be Microsoft's annual turnover (total revenue or profits).
But as The Next Web calculated, if one goes by current revenue rate, that sanction could total up to $7 billion.
Reuters reported that Microsoft is blaming a technical glitch for its failure to comply with the Commission's orders.
Here's Microsoft's statement:
"Due to a technical error, we missed delivering the BCS (browser choice screen) software to PCs that came with the service pack 1 update to Windows 7. While we have taken immediate steps to remedy this problem, we deeply regret that this error occurred and we apologise for it."
Reuters reported that Microsoft says it's now distributing software with the browser option and has offered to extend the compliance period for an additional 15 months.
Fingers crossed, Windows 7 users will soon be asked to choose which browser they would like to run from the following list (in no particular order):
If anything else shows up in the option list for Windows 7, there are two possible explanations: cybercrooks have hacked the browser choice window, or Microsoft goofed yet again.
Assuming Microsoft will get it right this time, keep it patched and updated, regardless of which browser you choose.