Welcome to Techknow, the podcast in which Sophos experts debate, explore and explain the often baffling world of computer security.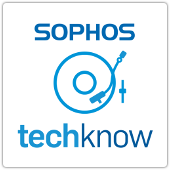 In this episode, entitled Patching: Prepare, Prioritize and Proceed!, Paul Ducklin and Chester Wisniewski take a look at the challenges of security patching.
Do you really need seven committee meetings and a 90-day waiting period before you update your computers with the latest patches?
When Patch Tuesday rolls around, should you lead, follow, or get out of the way?
Find out what Duck and Chet think!
Listen now:

Listen later:


–