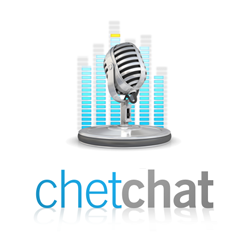 Paul Ducklin was my guest again this week for a shorter than usual Chet Chat. That is great news though, the less we have to talk about the safer we are generally.
Our discussion began with this quarter's Oracle patch fixing 87 vulnerabilities in an assortment of Oracle products. It was interesting timing as Paul and I had just posted our most recent Techknow podcast on patching.
We discussed the story about Elections Ontario having to report a lost USB stick containing confidential information on voters to Canada's Privacy Commissioner. The surprise? It was encrypted!
Paul recalled another recent win with USB keys at a company in The Netherlands where employee awareness helped avoid an attempted compromise.
Paul also took time to explain exactly what was going on with the hacker who is offering a service bypassing the need to pay for in-app purchases from Apple's App Store.
Last, but not least, we reminded everyone of the importance of securing your WiFi access points and auditing physical security after a break-in. Several men used these techniques to steal more than $3 million (before they were caught).
(19 July 2012, duration 12:46 minutes, size 8.8 MBytes)
You can also download this podcast directly in MP3 format: Sophos Security Chet Chat 95, subscribe on iTunes or our RSS feed. You can see all of the Sophos Podcasts by visiting our archive.