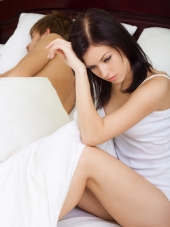 A US man has been cleared of all charges for secretly reading his wife's email to determine if she was having an affair.
She was, it turns out.
But it was her own snoopiness that made the Oakland County, Michigan prosecutors drop the five-year felony charge against 34-year-old Leon Walker, a computer technician for the county.
Leon Walker was Clara's third husband.
He became suspicious that she was having an affair when she didn't come home one night in 2009.
Walker began to read his wife's email on a shared computer in their Rochester Hills, Michigan, home. That's when he learned she was having an affair with her second husband, a man who had been previously arrested for beating her in front of a child she had with her first husband.
Concerned for the child's safety, Walker notified Clara's first husband.
The case of spousal snooping caught the attention of the media. Here's a YouTube video of a TV report about the case from the time:
Last week, the attorney for Leon's wife, Clara Walker, submitted a CD full of emails by Clara admitting that she'd been reading text messages on her husband's phone while the two were married in 2009.
Because her submission of evidence showed that she was guilty of the same family of snooping crime she was charging her husband with, prosecutors had to drop the case.
As chief assistant prosecutor Paul Walton told the Detroit Free Press:
When we learned this, we immediately moved to drop the charges. She is a witness in this case, and it becomes a Fifth Amendment issue.
(The Fifth Amendment to the US Constitution protects witnesses from being forced to incriminate themselves.)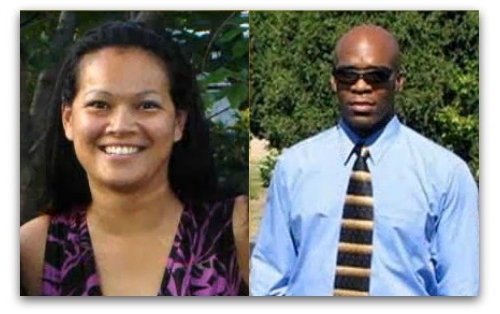 Although the hacking charge was dropped, Leon Walker was still facing a second charge of attempting to access a confidential law enforcement database, which would have constituted a violation of state law.
That second charge stemmed from Walker's admission that he asked a coworker how to access the database, called CLEMIS, to see if anyone else in the county had ever been charged with snooping on a spouse's email. None had, it turned out.
Prosecutors dropped this last charge on Thursday after it emerged that Leon Walker may have been given permission to use the system, or that, at least, he might not have been properly informed that its use was restricted, according to The Register.
Leon Walker has been on paid leave from his job since he was initially arrested.
In a relieved personal blog posting, he gave thanks to the end of the ordeal that he and the daughter he had with Clara Walker endured as the court battle dragged on:
I am free. All charges against me have been dropped. After two years, 5 months, and 19 days of enduring this arduous battle for my freedom, for my name, and for the right to protect my daughter, I am free. And just as if I'd spent this time fighting off the attack of the word's biggest, most vicious grizzly bear, I wear the scars of battle. My daughter and I have both suffered unthinkably because of this.
A press release issued by Leon Weiss, a lawyer working for Leon Walker, expressed hopes of getting the law changed to prevent domestic charges like these in the future. The Oakland Press quoted from the release:
Hopefully, this case, which has garnered international attention, will prompt the Michigan Legislature to finally pass the proposed amendment to the Anti-Hacking Statute which would exclude from prosecution spouses and parents who check their kids' email or social networking sites.
Should spouses be allowed to sue if their partner eavesdrops on their email? Should parents be facing felony charges if they check up on their children's online activity?
I'd say no to both, but then, I wouldn't leave my email account lying around waiting to be read on a shared computer, regardless of whether or not I was up to no good.
Do you agree? Why not leave us a comment below and tell us what you think?
Whatever your view, if you don't want someone to read your email without your permission – you would be wise to adopt sensible password security practices. That means running up-to-date anti-virus software, never telling anyone your passwords, never using the same passwords in multiple places, and not making your password easy to guess or crack.
Upset couple in bed image from ShutterStock