Welcome to another episode of Techknow, the podcast in which Sophos experts debate, explore and explain the often baffling world of computer security.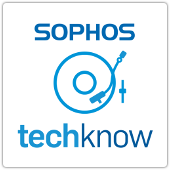 In this episode, entitled Understanding SSL, Paul Ducklin and Chester Wisniewski look into the ecosystem of SSL (Secure Sockets Layer) and TLS (Transaction Layer Security).
SSL is often taken for granted.
To many of us, it's not much more than "the S in HTTPS", or "the padlock in the browser."
But how does it work? Are SSL and TLS the same? Who verifies SSL certificates? How do we know we can trust them? What happens if we realise we can't? What technological glitches do we need to know about?
Duck and Chet discuss all this, and more, in this quarter-hour podcast.
Listen now:

Listen later:


–