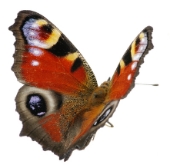 A hacker, believed to have created the Mariposa botnet which compromised millions of computers across the globe, has gone on trial in Slovenia.
Matjaž Škorjanc, who is 26 years old, is believed by the authorities to be the hacker known as "Iserdo", and was arrested in the city of Maribor, Slovenia two years ago.
Škorjanc's arrest followed an international investigation by the FBI and Slovenian and Spanish police.
Computer crime-fighting authorities had succeeded in bringing down the Mariposa botnet at the end of 2009, but at its height, the botnet (named after the Spanish word for "butterfly") had silently recruited almost 13 million computers in more than 190 countries.
The computers had been hijacked by hackers after being infected by the polymorphic W32/Rimecud family of malware, which spread itself via a number of methods including copying itself to removable storage devices, instant messaging and P2P file-sharing systems.
Once a computer had been compromised and brought into the botnet, operators could steal information from innocent users – including credit card details and banking passwords.
According to police, code created by the masterminds of the Mariposa botnet was sold to hundreds of other cybercriminals around the world.
Škorjanc's former girlfriend, Nuša Čoh, is also standing trial – accused of being an accomplice in alleged money laundering.
Three suspects arrested in Spain have not yet stood trial.
Butterfly image from Shutterstock.