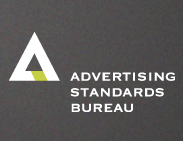 Last month, the Australian Advertising Standards Bureau (ASB) considered and ruled on a complaint which attracted plenty of international coverage – even though the complaint was dismissed.
The complaint was against Diageo Australia Ltd, the local arm of multinational alcohol beverage giant Diageo Plc, the world's biggest producer of spirits.
As the ASB succinctly summarised in its case report:
The complaint refers to the official Smirnoff Facebook Page and the various comments and photographs uploaded by Smirnoff and members of the community.
The deal, therefore, was not so much what Diageo had chosen to put into its own advertising material, but what it had allowed on – or, more accurately, had failed to remove from – its Facebook page. Even though the ASB dismissed the complaint in this case, it opined that:
[T]he Facebook site of an advertiser is a marketing communication tool over which the advertiser has a reasonable degree of control and could be considered to draw the attention of a segment of the public to a product in a manner calculated to promote or oppose directly or indirectly that product. The Board determined that the provisions of the Code apply to an advertiser's Facebook page. As a Facebook page can be used to engage with customers, the Board further considered that the Code applies to the content generated by the advertisers as well as material or comments posted by users or friends [my emphasis].
In short, if you're an Australian business and you have a Facebook page, then the stuff that other people post on your page isn't just their opinion – it effectively turns into your own marketing material.
Interestingly, a parallel complaint was upheld against Fosters Australia, Asia & Pacific – this one relating to an advert for Victoria Bitter, a well-known Aussie beer.
In the Fosters matter, the ASB offered the same opinion as above, but added the rider that:
The Board noted that on this Facebook page, the user comments identified in the complaint were posted in reply to questions posed by the advertiser.
Today, news is emerging that the Australian Competition and Consumer Commission (ACCC) – the antipodean equivalent of the USA's FTC – feels the same way as the advertising mandarins.
(The ACCC paints with a broader brush than the ASB, and has stronger and more general regulatory powers.)
Whether this will turn Australian companies away from social media remains to be seen – but it certainly adds a whole new dimension to policies and procedures for corporate engagement with social networking sites.
Don't forget: it's no longer enough to watch out for what your employees say on behalf of the organisation. You need to watch out for what others say in reply.
Indeed, deliberately posting dodgy replies and then "complaining" about them yourself might even became a new aspect of hacktivism – a new type of Denial of Service attack.