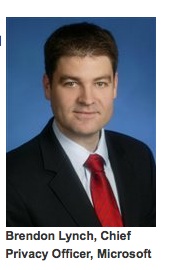 With a deft side step, Microsoft appears to have outflanked Do Not Track opponents, like Google and Facebook who depend on tracking for their advertising.
In a recent Microsoft blog post, Chief Privacy Officer Brendon Lynch explained how IE10 would handle Do Not Track preferences:
DNT will be enabled in the "Express Settings" portion of the Windows 8 set-up experience.  There, customers will also be given a "Customize" option, allowing them to easily switch DNT "off" if they'd like.
In this apparently innocuous 'clarification', he also writes that this will benefit all users: they will enjoy the best privacy settings by default while having alternative options within easy reach.
What Brendon does not say is that Microsoft might just be attempting to maintain its position of having Do Not Track on by default AND bring itself into line with the standard which is designed to have Do Not Track as opt in. Sneaky!
This all started way back in May when Microsoft first announced that IE10 will support Do Not Track by default when Windows 8 is released in October.
So, a few days later, opponents on the W3C working group, including Google and Facebook, flexed their muscles and amended the draft standard, specifically to sabotage Microsoft's plans of having Do Not Track turned on by default.
An ordinary user agent MUST NOT send a Tracking Preference signal without a user's explicit consent.
This standard change would mean that Microsoft's Do Not Track implementation would be considered non-compliant. And that means that competitors would now be required to ignore Do Not Track signals from Microsoft browsers.
And that is the situation we are in now. Chances are that you are reading this article from a browser that currently supports Do Not Track, but the feature is switched off. Both sides of this argument know that the vast majority of users stick to a browser's default settings.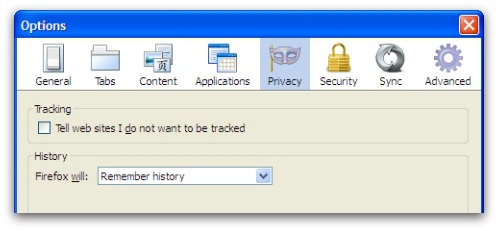 So, with its latest announcement via its Chief Privacy Officer, Microsoft can claim that it will be true to its own intention of having Do Not Track on by default in IE10 and true to the standard by gaining a user's explicit consent.
Let's hope that the W3C working group are cool with this approach and we can all move on. After all, an awful lot of things have to happen in order for Do Not Track to make a difference, and this is just the first step.
If this issue is not resolved, wouldn't the real losers in this fiasco be IE10 users? They will think they using Do Not Track (because it is turned on by default) when actually the setting is just ignored by the likes of Google and Facebook.