Everyone loves a discount, especially if you get the money-off code sent straight to your phone without having to do anything.
Well, that is, apart from allowing your face to be scanned.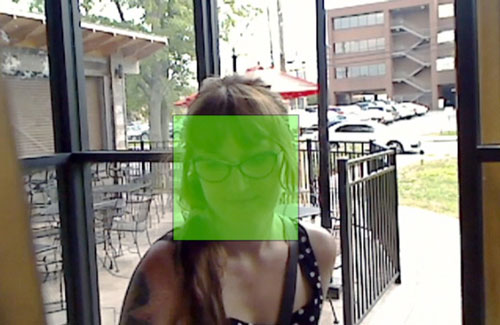 Facedeals works like this: a camera is installed in a business, let's say a shop. The Facedeals camera scans your face when you enter the shop, checks you in on Facebook and sends your phone a text message offering you a discount or deal tailored to you, based on your Facebook 'like' history.
You'll need to install and authorise the app on Facebook first and let it map your face by scanning through your most recently tagged photos, but anything for a discount, right?
As more pictures are approved, the app 'learns' what you look like. The data is then used to identify you every time you enter somewhere with the Facedeals camera installed.
The app was developed by Redpepper using open source technology including Raspberry Pi, Arduino, OpenCV and the Facebook Graph API, and is currently undergoing trials in Nashville, US.
Here's the promotional video:
"We asked ourselves, why haven't Facebook check-ins gone mainstream? Check-ins provide a powerful mechanism for businesses to deliver discounts to loyal customers. But few businesses and even fewer customers are taking advantage of this. So we set out to evolve the check-in process by creating a seamless method for checking in and getting deals.

Facedeals is an automated check-in system using passive facial recognition to notify you of in-store deals that are customised just for you."
So what's the harm in Facedeals? After all, Facebook already uses facial recognition software and, as we reported yesterday, the TrapWire surveillance system is already being used widely across America to search databases of red-flagged individuals.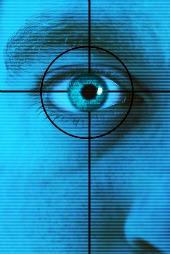 Facedeals worries me. How securely will the data be stored? Can they sell on the data they've collected? What if the data gets stolen?
And what happens if this takes off and it's adopted for use in my neighbourhood?
If I install the app, from the first time the camera takes a photo of me, it will start to build up a comprehensive picture of of me. It'll know where I shop, where I bank, where I go to yoga. What about if I take a trip to the doctors? Will it post to my Facebook profile that I've checked in to my local surgery, then popped to the chemist to pick up my prescription?
It seems like once you have the app installed you don't get a choice as to whether you're scanned and checked in at each venue. It just happens automatically, so it's great for the "stalking" generation. No longer will a wife need to worry where her husband is…she'll know. And where is the freedom for teenagers when their parents can track their every move?
Would you be swayed into installing the app by a free drink or cut price shirt? Or do you value your privacy more?
Let us know in the comments below.
Eye image, courtesy of Shutterstock