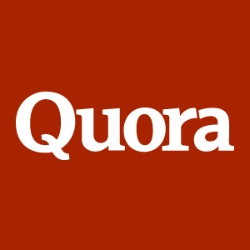 Remember the story about Quora, the site that collates questions and answers, who'd made a decision that changed users' privacy settings?
Quora added a new feature to its "Views" functionality that displayed data in the main Quora feed about what users were viewing on the web. Another way to say this was that others were being told about what you chose to read.
And Quora seems to have added this "feature" without first explicitly asking permission from users.
As perhaps expected, the media and public responded in a not-so-supportive way (read freaked out), and it looks as though Quora took heed.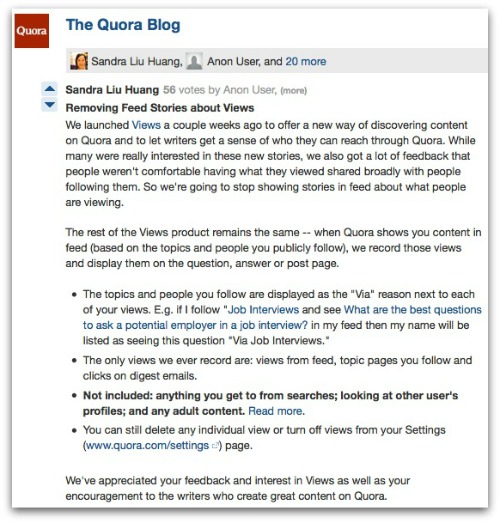 We launched Views a couple weeks ago to offer a new way of discovering content on Quora and to let writers get a sense of who they can reach through Quora. While many were really interested in these new stories, we also got a lot of feedback that people weren't comfortable having what they viewed shared broadly with people following them. So we're going to stop showing stories in feed about what people are viewing.
While this feature has been disabled, views from feed, topic pages users follow, and clicks on digest emails will still be allowed.