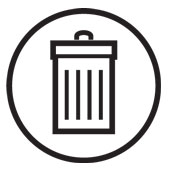 It looks like the whole Facebook-not-deleting-your-photos-when-it-said-it-had saga might be coming to an end.
Back in February, we reported that the "Delete this photo" button wasn't actually deleting the photo from Facebook's content delivery networks, at least not for a long while anyway.
So despite the photo disappearing from your profile, if you plugged the image url straight into your browser you could still see it.
It's less shutting the door on the photo and more masking it with a beaded curtain.
Now the problem has been fixed, as Frederic Wolens from Facebook told Ars Technica:
As a result of work on our policies and infrastructure, we have instituted a 'max-age' of 30 days for our CDN links.

However, in some cases the content will expire on the CDN much more quickly.
I tried it myself and it instantly seemed to work:

This content is currently unavailable

The page you requested cannot be displayed at the moment. It may be temporarily unavailable, the link you clicked on may have expired, or you may not have permission to view this page.
This all sounds like good news. Although it's important to remember that if something has been ever posted on the internet, it's possible that someone could have grabbed it and posted it somewhere else.
So that nude photo of you riding a camel, carrying firecrackers in each hand and balancing a chair on your head might not have disappeared forever.
By the way, you can keep up to date on the latest changes to Facebook by liking the Sophos Naked Security Facebook page.
Bin image courtesy of Shutterstock