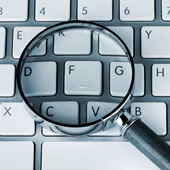 Time is rapidly running out for people to submit their comments to the UK government, about draft legislation which could allow police and intelligence services to spy on who you have been emailing.
After Thursday, it will be too late for members of the public to submit evidence to a British parliamentary committee running an inquiry into the draft Communications Data Bill.
The controversial proposed legislation, which has drawn strong criticism from some quarters who have dubbed it a "Snooper's charter", is being examined by a committee of MPs and British Lords before it starts the process of becoming actual law.
If the Communications Data Bill becomes law, ISPs and telecoms companies in the UK would have to store information about all communications for up to 12 months, including the time, duration, location, originator and recipient of messages sent via email, VOIP and telephone services.
Although the content of actual messages (what you said, or wrote) would not be accessible to the authorities without a warrant, a judge's permission would not be required for authorities to see details of the time and place that a message was sent, or which website was visited.
All that would be required is for officers to be investigating a crime, or working in the interest of protecting national security.
Understandably, critics of the draft bill have raised concerns that the system could be abused – and that law enforcement agencies might use it to conduct "fishing expeditions" rather than targeted surveillance against specific individuals.
There are also worries that the wealth of data could be used to build profiles about individuals' browsing habits – something which many would consider should remain private.
Additionally, there will be genuine fear that the sensitive databases could itself attract cybercriminals, who might attempt to steal them with the intention of abusing private information or blackmailing individuals.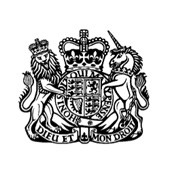 For their part, the government argues that something needs to be done to fight crime and the threat of terrorism, and that surveillance is necessary to combat criminals who have adopted new technology. But will a determined criminal really not discover how to effectively hide their communications from the eyes of the British authorities?
If you want to give your feedback on the draft Communications Data Bill you need to move fast – as only a few hours remain. The deadline for providing feedback is Thursday, 23 August 2012.
Firstly, read the proposed bill. You can download the draft Communications Data Bill (in PDF format) here.
And you can email your comments to the committee (they appear to prefer Word documents) at draftcommunicationsdatabill@parliament.uk.
More details about the guidelines of how to submit comments and evidence can be found on the joint select committee's website.
Magnifying glass image from Shutterstock.