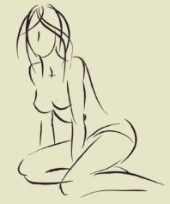 Thousands of Android devices are thought to have been infected by a strain of Chinese malware which sends costly SMS messages to earn cash for its creators.
Some reports have claimed that over 500,000 Android devices are infected with the malware, which is detected by Sophos's free Android anti-virus as Andr/SMSZomb-A.
Users are tricked into believing that they are installing GIF wallpaper onto their Android device, and a provocative message is shown suggesting that a secondary app is installed that would allow permanent use of the images.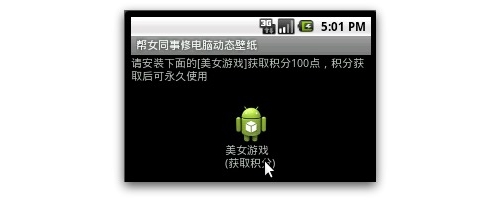 Clearly, this threat is only likely to be successful amongst Chinese-speaking Android users. But, of course, there are plenty of them!
If you have configured your Android device to only allow installation of apps from a legitimate Android Marketplace then a warning will be displayed – giving you the opportunity to still avoid infection.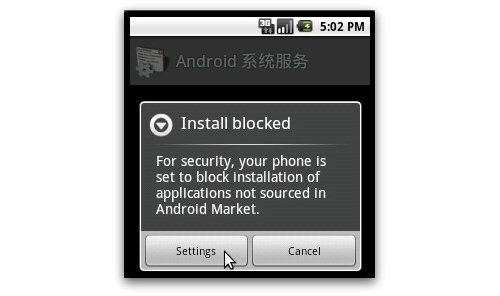 However, if you are comfortable installing apps from unknown sources, and ignore the warning messages, the Trojan horse will request certain permissions: to read and write SMS and MMS messages, internet access, read the phone's state and identity, read system logs, restart other applications, retrieve a list of running applications, etc.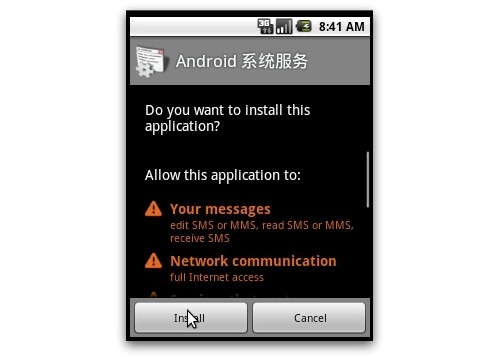 If you made the mistake of agreeing to install the app, the Trojan would have full access to the personal details you store on the device, as well as the ability to send SMS messages to a premium rate number.
Sophos's free anti-virus for Android detects the threat as Andr/SMSZomb-A, and some other products are referring to it as SMSZombie.
Although this particular malware is clearly targeting users based in China, we have seen a steady rise in interest amongst cybercriminals worldwide in infecting Android devices. It would be foolhardy for Android users not to recognise the rising tide of Android malware, both inside and outside the official Google Play marketplaces.
Thanks to Anna Szalay of SophosLabs for her assistance with this article.
Sketch of sitting woman from Shutterstock.