Three websites, involved in the distribution of cracked and stolen Android smartphone apps, have been shut down by the FBI.
The FBI, working with Dutch and French law enforcement officers, seized control of three website domain names – applanet.net, appbucket.net and snappzmarket.com – and presented visitors to the sites with a message reminding them of how copyright lawbreakers could be severely punished: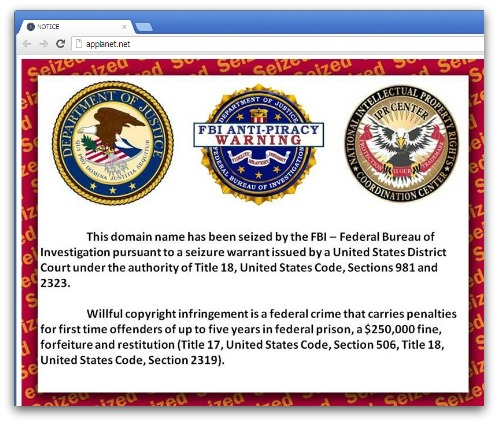 This domain name has been seized by the FBI - Federal Bureau of Investigation pursuant to a seizure warrant issued by a United States District Court under the authority of Title 18, United States Code, Sections 981 and 2323.

Wilful copyright infringement is a federal crime that carries penalties for first time offenders of up to five years in federal prison, a $250,000 fine, forfeiture and restitution (Title 17, United States Code, Section 506, Title 18, United States Code, Section 2319).
FBI agents apparently downloading thousands of copies of popular apps from the websites, which would have earned the copyright holders income if sold through official channels.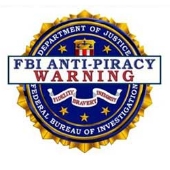 A press release from the Department of Justice, claimed that it was the first time that website domains associated with smartphone app markets had been seized.
Of course, it's worth bearing in mind that you may not only be breaking the law if you download copyrighted apps from unofficial app stores – you could also be putting your Android device at risk of malware infection.
Although it's true to say that malware has appeared in official Android app markets from time-to-time, most of the bad apps we see are placed on unofficial third-party sites.
If you think it's time to protect your Android smartphone or tablet against threats, check out Sophos's free Android anti-virus app.
It's available from the official Google Play store. 🙂