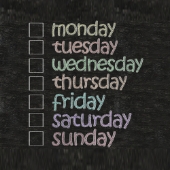 Just in case you missed any of our stories last week, here's a little recap:
Malware and vulnerabilities
Royal Mail malware attack distributed via email
Philips hacked, plaintext passwords revealed as R00tbeer gang strikes again
Nude wallpaper apps infect thousands of Android devices with malware
Court website attacked after Pussy Riot punk band convicted
Naked Prince Harry pics – be careful what you click on!
Adobe updates Flash again in a Patch Tuesday of its own
Police penalty-payment website makes amateurish coding errors
Apple zombie malware 'NetWeird' rummages for browser and email passwords
Sophos sucks? Being insulted by malware authors can be the best reward
Privacy and social networks
View from the IT desk: Securing social networking in the workplace
Free speech advocates say UK is too harsh in policing tweets
$20 million is not enough! How much should Facebook pay for settling sponsored stories dispute?
Today's Special – Honesty in soliciting Facebook Likes puts truth on the social media menu!
Wayward Instagram account creates security scare for Norwegian Royal family
Google staffs up 'Red Team' to protect the world from its privacy lapses
Security tip: Before being interviewed on TV, wipe passwords off whiteboard
Dropbox two-factor authentication available to early adopters
Law and order
Do we need another word for cyber war?
Only a few hours remain to give your opinion on proposed UK "Snooper's Charter"
LulzSec supergrass Sabu rewarded with six months freedom for helping Feds
Dodgy Android markets shut down by FBI in copyright crackdown
357 arrested in massive cybercrime sting in Philippines
'Assange to be ARRESTED' – British police in document dissemination gaffe
Data loss
Cracking passwords from the Philips hack – an important lesson
How to keep Apple Geniuses from pouring whiskey into your Mac
Podcasts
SSCC 96 – NFC hacking, audio steganography, IPv6 security and automated malware analysis
Days of the week image from Shutterstock.