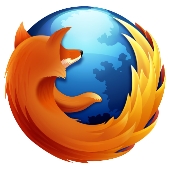 The folks at Mozilla released the latest version of Firefox web browser for desktop systems and mobile devices on Tuesday, fixing 16 security holes and a raft of stability problems.
The company also streamlined the browser's automatic update feature to more closely resemble the silent update feature of Google's competing Chrome browser.
Firefox 15 follows hot on the heels of version 14, which was released in July.
The update fixes for more than 2,200 discrete bugs, including 16 security vulnerabilities, seven of them labeled "critical."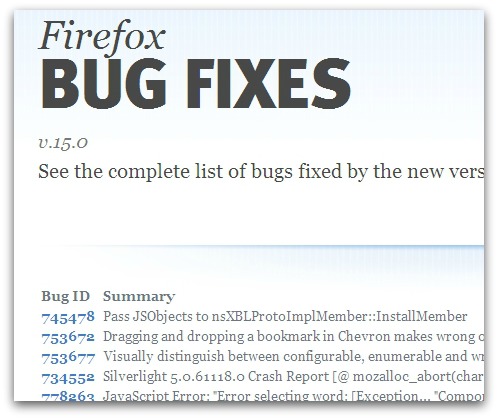 The critical fixes include a patch for the "new tab" privilege escalation vulnerability that Naked Security reported on in June.
Mozilla also fixed a bitmap processing error in which Firefox crashed when attempting to decode bitmap (.bmp) images with a negative height header value. The vulnerability caused a memory crash that could, potentially, be exploitable, Mozilla warned.
Mozilla touted improvements in the browser's memory management features which make it faster and provide for a "smoother and more responsive" browsing experience.
I'm not sure what's meant by that exactly, but users have long complained about memory leaks, especially during long browsing sessions and when multiple Firefox add-ons were running.
A cursory review of the bug fixes for version 15 of Firefox shows that around 170 were related to various browser "crashes," so smoother and more responsive may just mean 'it doesn't crash as much.'
The improvements to the silent update feature mean that future software updates to Mozilla Firefox are installed in the background when the browser is operating.
Windows-style automatic updates have been around since the release of Firefox 12 in April, but limitations of the feature meant that users were still presented with prompts when restarting the browser after an update.
That aside, there were no strictly security-related features in the new release.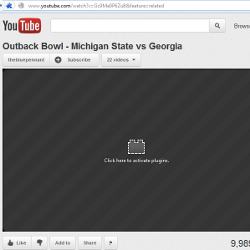 That's in contrast to Version 14, which added features such as the "click to play" feature that blocked default loading of (potentially malicious) plug-ins as well as default secure HTTP (https) web searches using Google.
The company said that the browser's security features have been ported to the Android version of Firefox, providing comparable security for folks browsing on Android smart phones and tablets.
Mozilla's baby has been lagging well behind snappier competitors like Google's Chrome in recent months.
Use of Chrome has exploded in the last year, while Firefox's market share has been flat to slightly down.
Depending on which organization you ask, Google's browser is either the most popular web browser, ahead of even Microsoft's Internet Explorer – or battling it out with Firefox for second place.