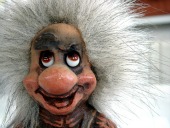 Police have arrested an active UK policeman over the online hounding of a woman who forced Facebook to reveal the identity of her harassers.
According to The Daily Mail, Nicola Brookes, 45, was mercilessly attacked after using Facebook to write a message of support to a contestant on the X Factor.
After her daughter told her, last November, that bullies were leaving vile messages on the Facebook page of X Factor contestant Frankie Cocozza, Ms. Brookes (who doesn't watch the show) posted a few words of support:
Keep your friends and your family close, Frankie. They'll move on to someone else soon.
Sweet, yes? Unfortunately, the creeps did not, in fact, move on to someone else soon, unless you count Brookes herself.
Brookes said that over 100 nasty messages were left for her in the span of 24 hours, suggesting that she was a pedophile and should die. A sampling:
"Your [sic] a desperate pedo b****"

"Ur [sic] a ****ing dog"
Next, one of the thugs set up a fake Facebook profile in Ms. Brookes' name, including her photo and personal email address.
He/she then used it to send nasty messages to thousands of children, some as young as 9, according to The Daily Mail.
The messages described the 45-year-old Brighton mother as a drug dealer, a prostitute, a pedophile, and a known child abuser, while other messages tried to "Friend" young girls.
On Mother's Day, they published her home address.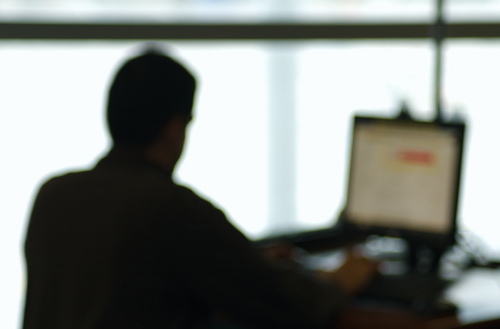 When the single mother took the matter to police, marching in with an armload of printouts, they told her to go home.
Facebook's online complaint forms didn't even address the type of misery the trolls were inflicting on her, she said.
So she took the matter to the High Court.
In June, the High Court granted an order compelling Facebook to disclose the trolls' names, email addresses and IP addresses – a landmark court order, according to news reports.
To Facebook's credit, it handed over the info with nary a peep of protest.
With that data in hand, police have now arrested Lee Rimell, 32, on suspicion of being one of the trolls behind the abuse.
Rimell, whom The Daily Mail believes is based at Stechford Police Station in Birmingham, hasn't been suspended from the police force.
The Daily Mail quoted Ms. Brookes as describing the arrest as a "significant breakthrough", though she said she was "horrified" that one of the trolls may turn out to be a policeman.
Her quotes:
It's disgusting. Nothing surprises me anymore. I feel absolutely let down by the system. I've had to wait nine months for this arrest. I'm so happy that the authorities are finally doing something about this. My life has been ruined for so long.
Will things get better for Ms. Brookes now that one suspected tormentor is under arrest?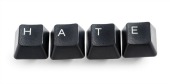 Lord knows. As it is, things only got worse for her after the High Court's ruling, with trolls setting up sites in her name, she said back in June.
One lesson to be learned here is that police aren't experts at cyber law or forensics, and – sadly – in some cases they shrug off victims of online abuse, probably with the sincere belief that there's nothing they can do.
Kudos to Ms. Brookes for climbing up the rung of law enforcement to find people who do know what to do.
Kudos also to the legal team fighting for her: it's all being done pro bono, given her circumstances and the particularly poisonous nature of the attacks.
It's nice to know that somebody stands up for victims, whether it's Ms. Brooke's legal team standing up for her free of charge, or her own, very compassionate, standing up for the X Factor contestant that started this whole debacle.
If you're on Facebook and want to learn more about spam, malware, scams and other threats, you should join the Naked Security Facebook page where we have a thriving community of over 190,000 people.
Further reading: How to deal with an internet troll
Blurred computer user, hate on computer keys and evil troll images, courtesy of Shutterstock