Welcome to another episode of Techknow, the podcast in which Sophos experts debate, explore and explain the often baffling world of computer security.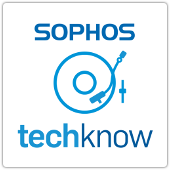 In this episode, entitled All about Java, Paul Ducklin and Chester Wisniewski dig into the what, the how, and most importantly the why, of the popular programming language that dominated security headlines in August 2012 for all the wrong reasons.
Java brings with it some significant risks, yet for many people, it's "just there on my computer." And the reason it's there is, "It's always been there. And you need it for lots of websites, don't you?"
Even in the business world, many organisations never quite seem to have got around to asking where, or even if, Java is needed on corporate assets such as laptops and servers.
In this quarter-hour podcast, Duck and Chet tell you All about Java (did you know it was originally named after a tree?), and help you to make an informed decision in balancing its risks and rewards.
Listen now:

Listen later:


–