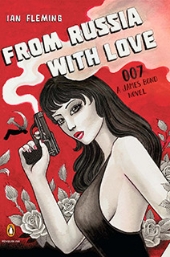 Increasingly concerned about its reliance on Western mobile technologies and data networks, the Russian government this week announced that a government sponsored project has produced a secure tablet for use by state industries and government officials.
The operating system, dubbed RoMOS for the Russian Mobile Operating System, was exhibited on the sidelines of the IFA conference in Berlin last week, according to Agence France-Presse (AFP), which first reported the story.
The tablet closely resembles Google's Android operating system, but eschews both the Silicon Valley's hosted infrastructure and the Western-backed satellite positioning infrastructure in favor of home grown alternatives.
Senior government officials viewed a demo of the tablet at the IFA event, including Russian Deputy Prime Minister Dmitry Rogozin.
The tablet is expected to be available by the end of year at a price of around 15,000 rubles ($465). Security-conscious buyers in the Russian military, government agencies and Russian industry are said to be the intended audience.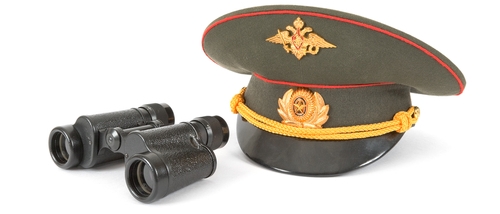 The tablet was developed by the Russian Central Scientific Research Institute, which developed both the hardened OS and the hardware to run it.
It will be sold in two versions: consumer and defense, with the defense version coming in a rugged, shock-and water-proof casing, and use Russia's GLONASS global positioning system for navigation and geo positioning, rather than the US-built GPS network, according to reports.
Russia isn't the first government to take liberties with Google's open source Android operating system.
In January, the U.S. Defense Information Systems Agency (DISA) approved a secure mobile operating system for use by Department of Defense agencies that are also based on Android.
That system, developed by Good Technology for Dell-manufactured tablets and smartphones, allows users to securely communicate via email and voice and works with the DOD's Common Access Card (CAC) infrastructure.
Russian army cap and field binoculars image from Shutterstock.