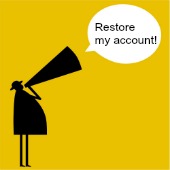 Score one for the little guy. Or gal in this case.
The cloud-based hosting firm MediaFire has reversed a decision to suspend the account of virus researcher Mila Parkour after Naked Security raised questions about copyright violation complaints made against her by the mysterious firm LeakID.
In an email to Parkour on Friday, MediaFire's director of customer support, Daniel Goebel, said that the company was restoring Parkour's access to her MediaFire account and apologized for the interruption in service.
MediaFire also said it was asking LeakID, the Paris-based firm that accused Parkour of sharing copyrighted material, to "confirm the status of the counterclaim [Parkour] submitted." However, the firm is still blocking access to files that LeakID alleged were violating the US Digital Millennium Copyright Act (DMCA), a strict copyright enforcement law in the U.S.
As reported by Naked Security, LeakID flagged three files for what the company considered three copyright violations:
The reversal follows a public protest by Parkour on her Contagio malware blog, a respected resource for virus researchers and security experts.
In his email, Goebel said that the company regretted the inconvenience for Parkour, but that the company had its hands tied.
The circumstances of your case related to a 3rd party notice are unfortunate. Like all online service providers, we are compelled by law to suspend content upon the receipt of a complete DMCA Notice.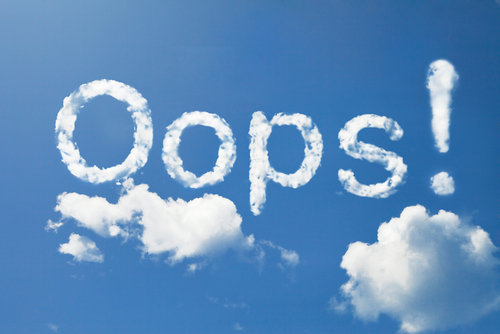 Parkour isn't so sure. Writing on her blog on Friday, she notes that MediaFire took action against her even though LeakID, a Paris-based firm, hadn't fulfilled key requirements of the DMCA in its request. Namely: the firm failed to identify the copyrighted work that was infringed, or prove that it was authorized to act on behalf of the copyright owner.
Parkour filed a counterclaim with LeakID and said the company has ten days to respond to it. If the company fails to do so, she said that the DMCA claim will be dropped and the blocked files restored. Writing on Friday, she said she suspected that the quick reversal from MediaFire was the result of press attention to the curious copyright claims from Naked Security and other sites.
That prompted a direct response from MediaFire CEO Derek Labian. In it, he said that the company investigates all claims of copyright violations and has a team to handle the claims and counterclaims from customers. Accounts are closed solely on the basis of complaints under DMCA, he said.
He said MediaFire complied with the complaints as stipulated by DMCA and that any mistake, if one was made, was on LeakID's part.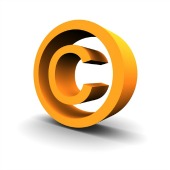 Labian said Parkour didn't give MediaFire time to complete its investigation and that he admired the ways in which Parkour was using MediaFire to support her research, according to a copy of the email viewed by Naked Security.
Labian also expressed skepticism about LeakID's claims, which included a charge of copyright violation for a Microsoft Office patch that Parkour had reposted on her blog.
Labian wrote:
Personally, I find it strange that Microsoft would not want a security patch for one of its products freely distributed to as many users as possible. We think it's more likely at this point that the submissions are inaccurate.
In an email to Naked Security, Parkour said that LeakID's use of automated scanning and complaint filing tools makes it more likely that those accused will have their accounts suspended. She also suggests many of those targeted don't go through the hassle of protesting the take down orders.
MediaFire and LeakID did not respond to requests for comment prior to publication.
Parkour's situation is not unique. In recent weeks, both the Democratic National Convention in the U.S. and the Hugo Awards have had broadcasts blocked by automated copyright scanners.
In March, the Electronic Frontier Foundation (EFF) filed an amicus brief in a similar case, contesting media giant Warner Brothers Entertainment's use of automated tools to spot copyright infringement.
The brief, filed in a case in U.S. District Court for the Southern District of Florida concerned similar takedown notices affecting users of the hosting firm HotFile.
The EFF said that firms using the automated tools are aware that they make mistakes, and that the firms should be held responsible for denying legitimate users access to their content.
Warner and other firms were undermining DMCA provisions intended to protect internet users from overbroad and indiscriminate take-downs, the EFF argued.
Megaphone, copyright symbol and cloud image courtesy of ShutterStock.