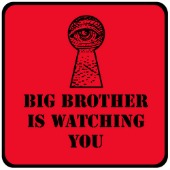 A Texas school district in the US is putting tracking chips into new, mandatory student IDs to keep tabs on students' whereabouts at all times.
The one-year pilot test is being rolled out in October for some 4,200 students in the John Jay High School and Anson Jones Middle School, which are two of the 112 schools in the district.
Students will be required to wear the cards on a lanyard around their necks and will be charged a fee for losing them.
Their location will be beamed out to electronic readers throughout the campuses, Northside Independent School District spokesman Pascual Gonzalez told FoxNews.com.
Some parents are protesting, comparing the tags to RFID chips used to track cattle.
Steven Hernandez, a father of a student who attends the Texas school and the only local parent to attend a protest late last month, told KSN News that the new badges amount to "a spy chip".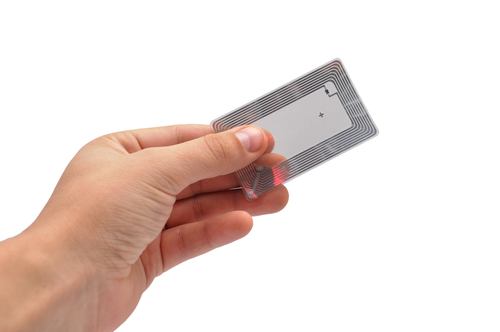 His daughter, Andrea, a sophomore, told KSN that she's decided to wear her old photo ID even though students were told the new micro-chip ID is mandatory:
"It makes me uncomfortable. It's an invasion of my privacy."
She's also concerned about who else might track students besides educators.
Although the school district assures parents that the ID cards don't work outside of school, Andrea Hernandez says she's worried, given that the RFID chips can't be turned off and continue sending a signal even when students leave the building:
"With a smart phone you can use the option to use your locator but this I can't turn … off"
According to FoxNews, a letter addressed to parents hypes the cards on the basis of helping educational staff to keep track of the 3,000 students now at Jay High School and Jay Science & Engineering Academy, which is particular helpful when catastrophe strikes.
The schools are also hoping the cards will help them to save money, given their potential use in the cafeteria and library, and that using the cards will help them to keep non-students off the grounds.
What could possibly go wrong?
Gosh, I don't know. How about someone stalking your kids, knowing exactly where they are throughout the day? Good thing the chips are going into ID cards, not into the kids themselves.
Forgive me if that's an overreaction, but my mind has conflated this chipping news with the Girls Around Me stalking application.
If you didn't catch John Brownlee's Cult of Mac writeup about Girls Around Me, here's his description of the application (also known as a "game", though likely that fun-filled word is what stalkers would use to describe it, not its targets/victims):
"...a radar overlaid on top of a Google Map, out of which throbs numerous holographic women posing like pole dancers in a perpetual state of undress."
The location aspect is fed by check-ins from Foursquare and Facebook, and it's fueled by publicly available information posted on those sites.
In other words, it's a perfect case study of how publicly available data, supplied willingly (or cluelessly) by these social networks' users, can be turned into a stalking app.
As Girls Around Me says in its promos:
In the mood for love, or just after a one-night stand? Girls Around Me puts you in control! Reveal the hottest nightspots, who's in them, and how to reach them...
Do we really want people we don't know "in control?"
The Texas chipping scenario involves school teachers and administrators who want access to children's exact whereabouts – they're not creepy stalker guys looking for a one-night stand.
Thing is, what if someone with a nefarious agenda works in our school systems?
Just on Thursday this week, the Boston Globe reported that a pediatrician and former medical director at a private boys academy had been charged with having 500+ photos and 60+ DVDs of child porn in his Andover, Massachusetts home.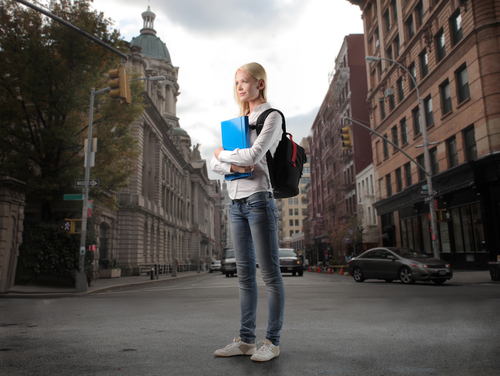 So, will these RFID tags be effective?
As Andrea Hernandez pointed out, her classmates certainly won't stop skipping classes because of the RFID tags.
Instead, they'll just stuff them into a locker or hand them off to a friend, she said.
As FoxNews reported, a coalition of privacy and civil liberties organizations and experts have called for a moratorium on the technology, including the American Civil Liberties Union and Liz McIntyre, author of "Spy Chips: How Major Corporations and Government Plan to Track your Every Purchase and Watch Your Every Move."
McIntyre told FoxNews that one of her main concerns about the technology is that the electronic readers could get into the wrong hands.
As it is, these kids are already ultra-surveilled.
The district now has digital surveillance cameras in all high schools and middle schools and on all buses, plans to install digital cameras in elementary schools, and keeps police officers on duty.
Is that really not enough?
Chipping the kids might well have benefits for a cash-strapped school district, but it would be nice to teach children the values of privacy, and those lessons won't be taken seriously unless school boards practice what they preach.
And here's a note to Mr. Hernandez: congratulations. You've raised a smart young woman.
Here's hoping she's also savvy about publicly displayed information on Facebook and other sites.
Big Brotherschool teen and RFID tag images thanks to Shutterstock.