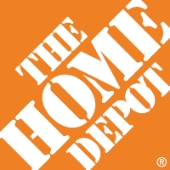 A federal California judge has ruled that Home Depot can't rummage through a former worker's Facebook, Twitter, LinkedIn, or other social media posts and pictures to prove that she lied about emotional distress caused by her employer's alleged wrongdoing.
U.S. Magistrate Judge Suzanne H. Segal earlier this month ruled that the hardware retailer's demands for social networking communications relating to "any emotion" of the employee, Danielle Mailhoit, were too all-encompassing.
In accordance with previous law relating to what social media posts are relevant in court cases, the hardware store does have the right to "social-networking communications between plaintiff and any current or former Home Depot employees" that relate to her employment or the lawsuit.
But, Segal ruled, that access did not include posts relating to any and all of Mailhoit's emotions, as the big-box retailer was after.
Mailhoit, previously a manager of Home Depot's store in Burbank, California, was fired after Home Depot investigated her job performance in 2010.
She filed a suit against her employer, charging unlawful discrimination based on gender, as well as failure to accommodate her known physical disability.
Mailhoit says she has vertigo, which affects her ability to drive and engage in other "major life activities."
Regarding getting emotional, the Home Depot's demands were indeed vast.
According to court filings, Home Depot was after just about any shred of social media context that might reveal Mailhoit's emotional state, including:
"Any profiles, postings or messages (including status updates, wall comments, causes joined, groups joined, activity streams, blog entries) from social networking sites … that reveal, refer, or relate to any emotion, feeling, or mental state of Plaintiff, as well as communications by or from Plaintiff that reveal, refer, or relate to events that could reasonably be expected to produce a significant emotion, feeling, or mental state"...
Mailhoit had earlier testified that she'd cut herself off from communication with family and friends as a result of the Home Depot's alleged wrongdoing.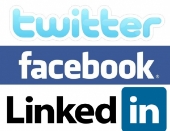 Home Depot requested a broad array of social media context in order to vet this isolation, as well as what Mailhoit claimed was post-traumatic stress disorder and depression.
The retailer was after any postings that could cut the legs out from under her claims of emotional distress, and that's exactly what its legal team claims to have found in publicly available postings on Mailhoit's Facebook and LinkedIn accounts.
But while posts well might back up or undermine a person's stated emotional distress, the judge said, Home Depot's demands for any and all emotional content could stray into the irrelevant.
Judge Segal wrote:
Even if the first part of this category, which seeks communications relating to "any emotion," could be understood to encompass only communications containing specific emotive words (which the request does not identify), the category would still arguably require the production of many materials of doubtful relevance, such as a posting with the statement "I hate it when my cable goes out."
The same goes for Home Depot's request for communications relating to "events" that could "reasonably be expected to produce a significant emotion," the judge noted, which could include irrelevancies such as the emotional gush that accompanies the viewing of a football game.
Home Depot also wanted access to any social networking communications Mailhoit had with other Home Depot employees, along with any photos of her that had been posted to her profile, in which she'd been tagged, or that had been in any other way linked to her profile.
The photos request, for "every picture of plaintiff taken over a seven-year period and posted on her profile by her or tagged to her profile by other people," was also deemed too broad.
In contrast, Home Depot's request for Mailhoit's posts about her job or the lawsuit were sufficiently relevant, Segal said, and granted the request.
Note that this court ruling certainly doesn't smack down requests for social media postings.
That material is fair game as far as the courts are concerned.
Home Depot was denied simply because its requests were overly broad, not because the judge considered the request an affront to privacy.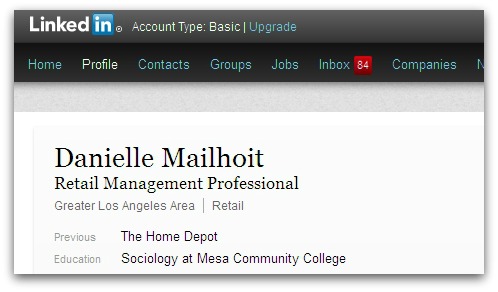 If Gartner's predictions are on track, by 2015, 60 percent of employers are likely to be eavesdropping on workers' social media posts in order to protect their security.
I'd guess the number is already much higher, if you take away the "in order to protect their security" part and substitute "because they can."
This growth in employer surveillance has been met with some state laws to protect employees from being forced to hand over their social media passwords, such as one recent law passed in Illinois.
But nothing out there will protect us from what we publicly post.
Don't be like Robert J Sumien, the emergency medical technician fired over his Facebook postings about patients deserving a boot to the head.
Tread softly, carry a big stick, and use it to beat your postings into submission.