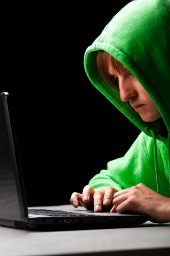 Have you ever been targeted by online trolls?
Had your Facebook account hijacked?
Been impersonated on Twitter?
Such social media attacks can be devastating. They can make you want to hide under a rock.
Unfortunately, it's impossible to bring legal action or conduct reverse-SEO to bury reputation-damaging posts while you're under the rock. A new insurance policy, aimed at UK consumers, offers to help.
For £3.99/month (roughly $6.50), the coverage insures against reputation damage and ID theft.
The insurance pays up to £10,000 (around $16,200) in professional fees and ancillary costs – including services such as reverse SEO to bury foul content – for any one incident of identity theft or account hijacking.
It also pays up to £3,500 (around $5,700) toward damaged reputation.
The coverage is being offered to subscribers of information privacy company ALLOW, which has taken out the policy with Legal Insurance Management Ltd.
Nicola Brookes is a case study in how much suffering and reputation damage can be done with the type of identity fraud and troll attack that the new insurance targets.
Brookes was hounded by trolls (one of whom turned out to be a policeman) after writing a message of support on Facebook to a contestant on the X Factor.
The 45-year old, a single mother, suffered from messages describing her as a drug dealer, a prostitute, a pedophile, and a known child abuser.
A fake Facebook profile was also taken out in her name, which tried to "Friend" young girls.
Brookes succeeded in winning a landmark case that forced Facebook to release the bullies' identities in June.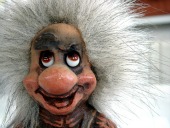 Legal success costs a few coins, of course: the Daily Mail says it would have cost Brookes £5,000 if her legal team hadn't provided pro bono services due to her horrific ordeal.
That value of her free legal services will rise, as Brookes continues to seek legal redress against her persecutors.
ALLOW is claiming that this is the first insurance of its kind in the UK to address the needs of social media-harmed individuals such as Brookes. And, obviously, with such low costs and such a low payout cap, this is not for businesses.
It promises to cover ALLOW subscribers for account hijacking, reputation damage and ID fraud and is part of a package, called ALLOW Protect, that helps people manage their privacy and personal data.
Mind you, it's not the first insurance policy to offer protection against internet-conveyed harm.
For businesses, there are plenty of cyber insurance policies that cover, for example, fees associated with data breaches, such as security consulting, legal assistance, assistance with notification of affected customers, and IT forensics/response.
Jake Kouns, director of cyber security and technology risks underwriting for Markel Corporation in the US, was in Boston for the SOURCE security conference this spring.
He made a convincing case for data breach insurance coverage for companies – currently, typical costs for minimum premiums can be $1,500 for $1 million worth of coverage, which includes many risk management services.
General liability doesn't cover this type of thing, mind you – something that Sony found out when it tried to get its insurer, Zurich, to cover the costs of its massive PlayStation breach.
Insurance is well worth considering, but most particularly for businesses.
Some of the expenses that a business might incur after a data breach:
Lawsuits, including fines and penalties
Transmission of malicious code to other networks
Loss of the use of your own network
Cost to notify affected individuals
Credit monitoring for affected parties
Identity restoration services
Security consultants
Legal notices
Restoration of system and data
Expenses to remain functional, including new hardware and/or services
Payment of extortion demands
Lost time
Lost monies
Lost business

Whether or not a much more limited, low-cost approach for private individuals such as that offered by ALLOW is warranted will depend, I suspect, on the type of work most of us do, including the exposure to trolls it might entail and the value of our reputations.
Journalists who write about technology with any pretense of knowledge, for example, have a reputation that forms a substantial underpinning of their livelihood.
Tarnishing that is a painful ordeal, as was evidenced by the recent case of Gizmodo writer Mat Honan getting his digital life hacked to pieces.
I'm not sure whether I'd buy it if such a social media policy were available in the US. But at such a low cost, I'd certainly think it over if it does become available.
What do you think?
Hacker and evil troll images courtesy of Shutterstock