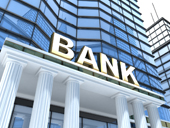 Attacks against the websites of leading banks in the United States have the banking and financial services industry on edge.
The Financial Services ISAC (Information Sharing and Analysis Center) set its Threat Level to "High" on Wednesday, September 19, indicating a high risk of cyber attacks.
That proved prophetic, as websites for banks including Bank of America, JP Morgan Chase and Wells Fargo suffered outages in recent days that some are attributing to politically motivated hacktivist groups.
A string of statements posted online in the last week has claimed responsibility for the attacks in the name of a Muslim hacking group calling itself Izz ad-Din al Qassam Cyber Fighters.
The group has claimed responsibility for attacks on the New York Stock Exchange, Bank of America and Chase last week. This week brought attacks against Wells Fargo, US Bank and PNC.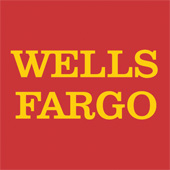 Wells Fargo used its Twitter account to apologize for service interruptions on Wednesday and said it was working to "quickly resolve this issue." Most of the targeted banks were back online and operational Thursday.
The events prompted U.S. Senator Joe Lieberman (I-CT) to use an interview on C-SPAN to point the finger of blame at the Iranian government and its elite Quds Force.
Lieberman said he believed the attacks were in retaliation for attacks on that country's nuclear program, though he didn't offer any evidence to support his claim. Gholam Reza Jalali, the head of Iran's Civil Defense Organization, denied that the country was behind the attacks in a statement to Iran's Fars News Agency.
Public statements on Pastebin taking credit for the attacks don't mention Iran's nuclear program as a motivation.
However, they do mention the roiling controversy about the anti-Islamic film "Innocence of Muslims" that has provoked riots and civil unrest throughout the Muslim world.
"These series of attacks will continue until the Erasing of that nasty movie from the Internet," one statement reads.
Of course, as is always the case, it was impossible to verify the authenticity of any of the statements posted online or their connection to whomever is responsible for the attacks against the banking websites.
Politically motivated hacks – or hacktivism – have been on the rise in recent years, with the activities of Western-based groups like Anonymous and Lulzsec drawing attention to the doings of ideologically motivated hacking crews.
But the phenomenon isn't limited to Europe and the United States.
Politically aligned hacking groups are also common in Asia and the Middle East. Notably: a group called Electr0n defaced Libya's top level domain with messages opposed to then-dictator Muammar Gaddafi.
Bank image from Shutterstock.