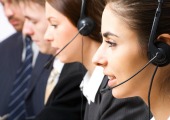 The US Federal Trade Commission announced on Wednesday a crackdown on a widespread phone-based scam that tricked tens of thousands of computer owners, worldwide, into purchasing bogus computer cleanup services.
A US District Court Judge has ordered a halt to six alleged tech support scams and frozen the assets of the firms, which operated under names like Technogennie, Virtual PC Solutions and Connexions InfoTech Services.
The companies used boiler-room sales techniques, many based in India, to cold call consumers in English speaking companies and convince computer owners that their system was infected and needed to be cleaned.
The scams targeted English-speaking consumers in the United States, Canada, Australia, Ireland, New Zealand, and the UK. In the calls, India-based operators posed as tech support specialists from legitimate firms like McAfee, Symantec and Dell and claimed to be calling to inform the customer of an infection on their computer.
Victims were charged anywhere from $49 to $450 to have the remote tech "clean" their system, according to the FTC.
The FTC said that it had received around 2,400 complaints about the bogus calls in the US, though the it believes that number of calls was probably much higher. The FTC said it has frozen US assets belonging to the companies totaling $180,000 and shut down phone numbers used to call consumers in the US.
Damages, worldwide, could reach into the tens of millions of dollars, Leibowitz said in a press conference.
After getting the consumers on the phone, the telemarketers allegedly claimed they were affiliated with legitimate companies, and told consumers they had detected malware that posed an imminent threat to their computers.
Operators would often direct their targets to the Windows Event Viewer which displays standard Windows error messages. They would then use the innocuous error messages as proof of a malware infection.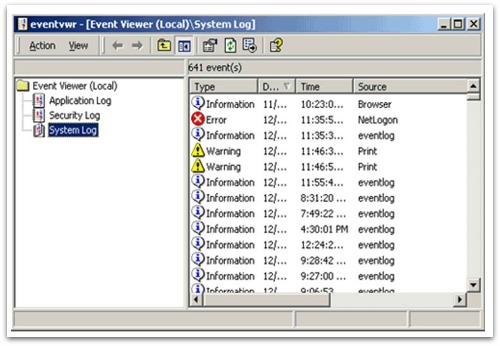 Consumers were then pushed to agree to pay a fee for fixing the so-called problems. Scammers were granted remote access to the consumers' computers to install the scareware software and remove the 'malware', the FTC said.
FTC Chairman Jon Leibowitz said he hoped the crackdown was a "wakeup call" to consumers about phony support scams.
Here's some audio advice from Sophos experts that you can share with friends and family to help them stick up for themselves if they're targeted by these crooks. They're often persistent, aggressive, and by all accounts both persistent – they'll call many times – and threatening.
(Duration 6:15 minutes, size 4.5MBytes)
The FTC worked with sister agencies including the Australian Communications and Media Authority and Canada's Radio-Television and Telecommunications Commission to investigate the scam. Indian authorities were not involved, though Liebowitz said the FTC would send a delegation to India to work with consumer protection agencies and law enforcement there to help prosecute these scams.
Chris Chapman, the Chairman of the Australian Communications and Media Authority said his office had received around 10,000 complaints from consumers in that country.
Make sure that you're clued-up about the bogus support calls, by reading our further tips on how to avoid support call scams.
Call center workers, courtesy of Shutterstock