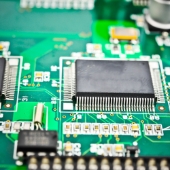 The US House of Representatives Intelligence Committee will issue a report Monday that recommends that Chinese firms Huawei and ZTE should be barred from the US market because their products could be used to undermine domestic cyber security, according to a draft copy of the report obtained by Naked Security.
In a damning indictment of both companies, the House Intelligence Committee report accuses Huawei and ZTE executives of hindering its investigation of their business practices and hiding information.
Huawei may even be guilty of violating US trade laws, according to the report, which recommends that the US Government use its authority under the Committee on Foreign Investments in the United States (CFIUS) to block acquisitions or mergers involving Huawei or ZTE.
In addition, the US Government and intelligence agencies should block any use of technology from the two firms. US businesses, the report recommends, should consider the "long term security risks" associated with doing business with either ZTE or Huawei, the report advises.
The report caps off a year-long official inquiry into the firms, which have been expanding their business in the United States, while maintaining close ties to the Chinese Communist Party and People's Liberation Army at home.
The Committee sought to establish whether there was any factual claim to charges that the two firms posed a security risk to the USA by understanding how the companies functioned and their formal or informal ties to the Chinese government and Chinese Communist Party.
The investigation also looked into reported violations of US companies' copyright and intellectual property rights.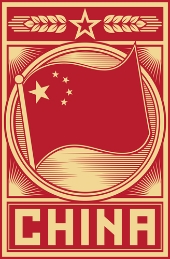 Huawei, based in the city of Shenzhen in Guangdong province, China, is the world's largest maker of telecommunications equipment and employs 140,000 people world-wide.
The company is the world's largest maker of telecommunications equipment and is a chief competitor to US-based firms like Cisco Systems, which has seen Huawei eat into its market share, especially in developing markets.
The two companies sparred over charges of copyright infringement and what Cisco alleges was the illegal use of Cisco code.
ZTE Corp., also based in Shenzhen, is the world's fifth largest telecommunications equipment maker, and a major manufacturer of mobile phones, mobile telecommunications equipment and software.
The company found itself in hot water with United States regulators and business partners after Reuters reported that ZTE had helped funnel software and hardware from US firms including Oracle, Microsoft and Cisco Systems to the government of Iran in 2010 for use building what was described as a $130m, nation-wide surveillance system.
That act violated an American embargo on technology sales to the government of Iran and put ZTE's US partners in hot water.
Ahead of the House Intelligence Committee report, one of those: Cisco Systems said it was breaking ties with ZTE, Reuters reported.
As part of the investigation, Committee members reviewed "open source" information and conducted interviews with company and government officials and held an open hearing with senior officials from both Huawei and ZTE.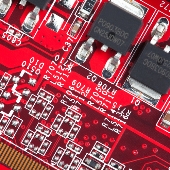 Does networking gear from Chinese firms Huawei and ZTE come with secret back doors accessible to the People's Liberation Army?
The report's authors admit that they found no "smoking gun" on that issue and lacked the technical expertise to pursue it seriously, anyway.
However, the Committee's report notes that "companies around the United States" have experienced "odd or alerting incidents using Huawei or ZTE equipment." The report also alluded to classified intelligence, not included in the public release, that is more damning.
That and the companies' intransigence in the face of questions from the House Committee were enough to prompt the Committee to assume the worst about Huawei and ZTE's practices – and recommend that American companies and government agencies do the same.
The United States government isn't the first to ban equipment from the two telecom giants.
In May, 2010, India banned telecommunications firms there from importing Chinese networking equipment over fears that they were riddled with information-stealing spyware.
More recently, the federal government in Australia banned Huawei from participating in multi-billion dollar deals to supply equipment for a national broadband network, also over fears that the equipment could be used to aid cyber attacks by China's government.
China poster, Circuit board and red circuit board images from Shutterstock.