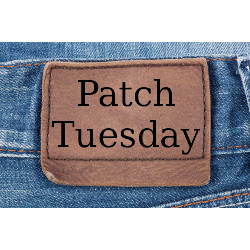 Microsoft released seven bulletins this morning as part of its monthly patch program. Fortunately only one of the bulletins was rated critical, the remaining six received an important rating.
Two vulnerabilities are fixed in MS12-064, this months only critical bulletin. The flaws affect users of Microsoft Word and Word Viewer for Windows and can lead to remote code execution (RCE) if a victim were to open a booby-trapped document.
MS12-065 addresses an RCE vulnerability in Microsoft Works 9 and MS12-066 fixes an elevation of privilege (EoP) flaw in Microsoft Infopath, Sharepoint, Groove, Communicator and Lync.
Microsoft FAST Search Server for Sharepoint was patched against 13 RCE vulnerabilities in MS12-067, while Windows XP, 2003, 2008, 2008 R2, and 7 were patched against an EoP flaw in MS12-068.
MS12-069 resolves a denial of service (DoS) condition in Windows 7 and 2008 R2, while MS12-70 resolves an EoP flaw in Microsoft SQL Server 2000-2012.
Without a question the most serious of these is MS12-064, but as usual all these patches should be deployed as quickly as possible.
Perhaps you roll out these updates with the critical fixes Adobe released yesterday for Flash player.