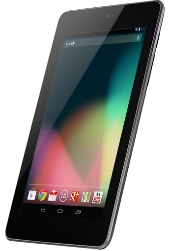 Do you still think that there's no need for an anti-virus on your Android smartphone? Soon you might not have any choice.
Judging by a report on the Android Police website, a new edition of the Google Play app (Android's equivalent to the iOS App Store) has put in place the foundations for some kind of anti-virus functionality.
Looking at the code seen inside the app, it appears that Google could soon have the capability to perform anti-malware scans on your smartphone. Our own examination has confirmed the existence of strings in the app's code such as:
"Allow Google to check all apps installed to this device for harmful behavior? To learn more, go to Settings > Security."

"Installing this app may harm your device"

"Installation has been blocked"

"To protect you, Google has blocked the installation of this app."
There are also some interesting-looking graphics (well, not that interesting.. but you can probably imagine how they might be used):

Our examination of the new code in Google Play suggests that the company is building an API framework for virus-scanning in the future, and that the functionality will not be available until at least API level 17 (which will be supported in the version of the Android operating system after Android 4.1 (Jelly bean).
This functionality would also make use it seems of the Google Safe Browsing API.
Google attempts to keep malware out of its official Google Play Marketplace (with varying levels of success), but that doesn't stop users from installing Trojans from unofficial sources.
In the past we've seen fake versions of Instagram, Angry Birds and many more popular Android apps distributed via non-official channels with the intention of infecting Android phones and tablets.
My advice would be for Android users to protect their devices against malware. The problem is becoming too serious to ignore. Sophos has a free anti-virus for Android which you can download (naturally enough) from the Google Play store.
Hat-tip: Android Police