A few weeks ago, we pushed out an article asking you to tell us a little bit about you.
Thanks to the thousands and thousands of you that took part in our poll, we understand a little bit more about who you are and what you like to read.
As some of you expressed an interest in the results of the poll, here are a few screenshots of what we learned: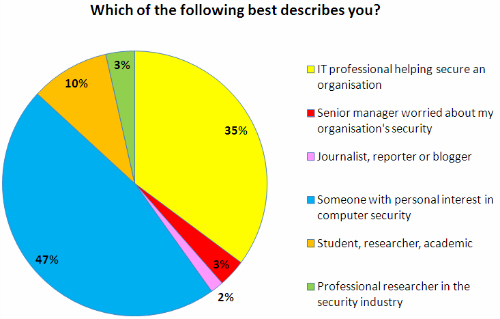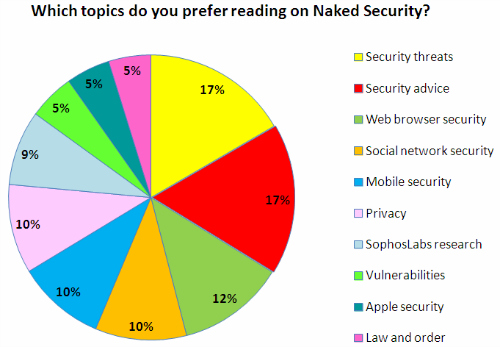 The poll results, combined with the dozens of comments and emails you sent us, tell us that we are doing some things really right. And that is great for us at Naked Security to hear.
There is of course room for many improvements, and we will be trying different things throughout the year to improve our service.
Your feedback is absolutely key to our site's success. So if you like what we are up to, let us know. And, yes, we *definitely* want to hear if you don't like what we are doing too.
Thanks.
Thank you image courtesy of ShutterStock.