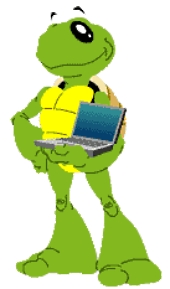 Do you remember Dewey the Turtle? The US Federal Trade Commission's online safety mascot?
Of course you don't. Nobody does. He dropped on the scene in 2002 to tell us all to watch out for spam and viruses, then tucked inside his shell in 2005, never to be heard from again.
That's not unusual.
With the possible exceptions of Smokey the Bear and Vince and Larry, the crash test dummies, the US government has a so-so track record of public service mascots with staying power.
That's especially true when the topic is cyber security, where the threats and the advice for countering them change every few months.
The FBI seems to have gotten the message with their latest online safety program, which ditches huggable spokes-creatures in favor of slick graphics, game play and some serious fantasy.
Cyber Surf Island is a playable, web-based game world for school children from grades 3 to 8. By playing simple games, the children learn about online threats ranging from malware to internet predators to cyber bullies. Schools can compete against each other for points and winning schools get a visit from a real FBI agent!
The Bureau launched the new site on Monday and said its revamped Safe Online Surfing program is designed to help teachers reach students with advice on everything from sexting to copyright violations and secure passwords.
Unlike past efforts, which have relied on static information, the Cyber Surf Island program creates a virtual online world, with content segregated by grade level (3 through 8).
Teachers can create an account with the FBI and receive unique online identifiers for each student. Students then use the identifiers to log in, play the games and then take tests to evaluate their mastery of the material. safe online behavior.
As is often the case, substance wins out over style on Cyber Surf Island, with games that are heavy on the message but light on the entertainment.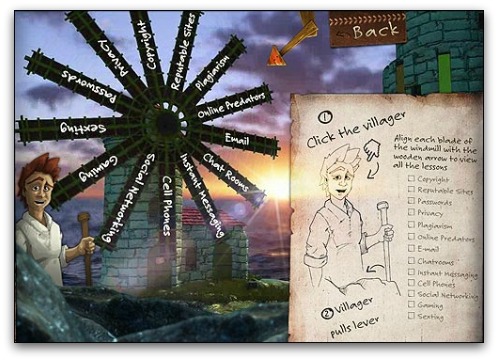 In the fifth grade unit, for example, a Tetris-style game is used to teach kids about cyber bullying, with students asked to stack boxes to help a monkey ascend to stop the pirate crab Captain Cyberbully (no really) from sending out mean and hurtful emails. Take too long and the Captain sends out his toxic missives.
After completing a series of topic-focused games, students are asked to take an exam to test their mastery of the material.
The performance measurement features may help satisfy government auditors, which have complained that agencies charged with promoting cyber security awareness have done little to evaluate the effectiveness of their user education programs.
The FBI got assistance from the likes of Facebook in promoting its new initiative, as the social networking giant linked to the site from its Facebook Security page.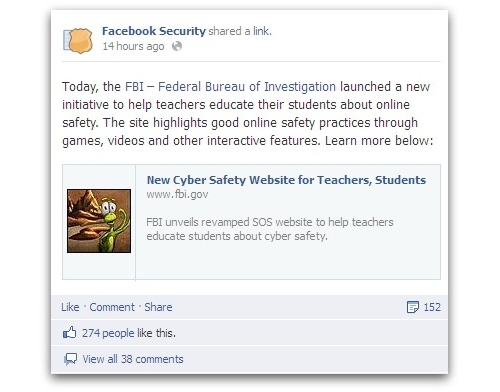 Sadly, a short review of the comments left on Facebook finds numerous pleas for help with problems like account takeovers.
This, alongside horrific incidents such as the recent suicide Canadian cyber-bullying victim Amanda Todd suggest that the Cyber Surf Island sits in the midst of an ocean of bad behavior and online menace that is both deep and wide.