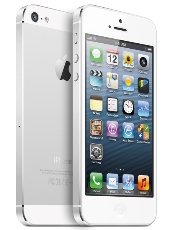 Apple got caught with its hand in the cookie jar when privacy experts protested the use of a universal device identifier, or UDID, to track the online preferences of iPhone and iPad users.
The problems with that model became all too apparent after hackers compromised systems belonging to digital media firm Bluetoad and made off with close to a million device IDs.
Enough is enough, right? Well, maybe not.
It looks like device tracking is back with iOS 6, courtesy of a new tracking technology: IDFA, or identifier for advertisers.
Like the UDID, the IDFA uniquely identifies your Apple device.
Websites that you browse with your iPhone or iPad device can request the IDFA. Unlike UDID, however, the IDFA can't be traced back to individuals, it merely links a pattern of online behavior with a specific device.
Also unlike the UDID, IDFA can be disabled from within iOS, though Apple leaves it enabled, by default.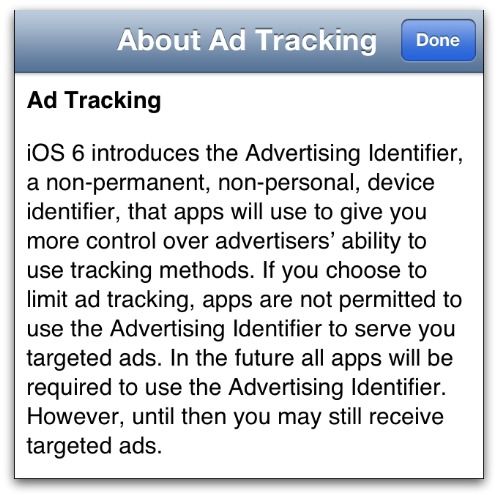 The Cupertino company has said little about IDFA since releasing the latest version of iOS last month. According to published reports, however, the IDFA acts like a persistent cookie on the phone: allowing advertisers to track user surfing behavior on their phone and record interactions up to and including "conversion" – a purchase or download.
Writing on his company's blog in June, prior to the release, Michael Oiknine, the CEO of mobile application analytics firm Apsalar said that IDFA offered many advantages over the discredited UDID.
Among other things: the IDFA is reset when the device, itself, is reset. That will prevent user data from being corrupted when they sell or transfer their phone to a new owner, Oiknine said.
Giving users the ability to opt-out of tracking will satisfy privacy concerns.
And, because Apple is the 600 pound gorilla of the mobile space, IDFA stands a good chance of being adopted universally, clearing up confusion created by competing standards like OpenUDID and ODIN, he said.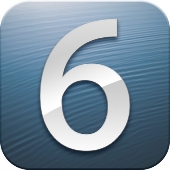 But others expressed skepticism about the privacy protections included with IDFA.
Among other things, critics have noted that the IDFA is enabled by default, and that Apple opted to put the feature for disabling tracking in the mostly-ignored "About" section under the General settings – which mostly lists technical information about the phone.
Critics argued that it more properly belongs under the iPhone Privacy settings.
Furthermore, the company asks users to disable tracking by enabling the "Limit Ad Tracking" option – a tricky bit of mental misdirection that may leave users who manage to track down the opt-out option believing that they're already opted out.
If you want to turn off device tracking using the IDFA on your iOS6 device, do the following:
1) Click on Settings.
2) Click on General to access the General Settings.
3) Click About
4) Scroll down and click on Advertising.
5) Set Limit Ad Tracking to "ON".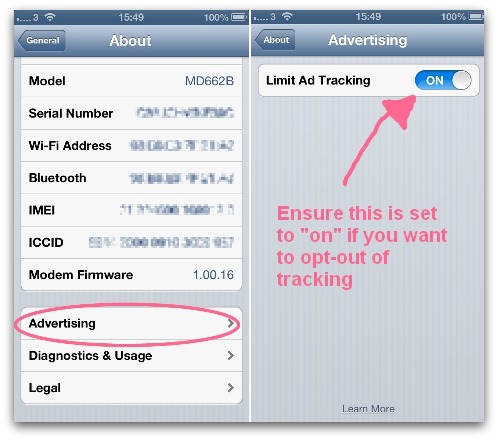 Happy mobile surfing, stranger!