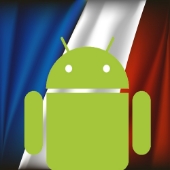 French police have arrested a 20-year-old man in Northern France, in connection with an attack that infected thousands of Android smartphones with money-making malware.
According to the authorities, the man worked out of his parents basement in the city of Amiens, creating fake apps that pretended to be legitimate applications. The man's apps are said to have sent SMS text messages without the user's approval, allowing him to earn mobile payments.
According to a BBC News report, prosecutors claim the man stole money from 17,000 victims, earning him approximately 500,000 Euros (£405,000) since 2011.
In addition, usernames and passwords were said to have been stolen by the Android malware from the users of gaming and gambling websites.
Police say that the man admitted his guilty after he was arrested, but reportedly claimed that he was not motivated by greed but by his love for computer technology.
The problem of Android SMS malware is not a new one, and SophosLabs frequently encounters rogue applications which surreptitiously send expensive text messages from victims' smartphones.
In the past, cybercriminals have disguised their Android apps to trick people into believing they were installing versions of popular apps such as Angry Birds and Instagram and Skype.
Earlier this year, French police arrested two men in connection with the Foncy Trojan horse that sent expensive SMS messages from infected Android smartphones.
If you want to better protect your Android device, try out Sophos's free anti-virus and privacy app.