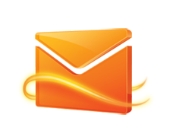 Hotmail lets down its over 350 million users when it comes to security, by not giving them an easy way to tell if their account has been accessed by unauthorised third parties.
With hacks of web mail accounts being worryingly common, you would imagine that any popular online email service would give its users a way to check if their account has recently been accessed from somewhere unusual, or at a time when you weren't surfing, or from a device that you don't own.
Google and Yahoo, both arch-rivals of Hotmail, have just such a system.
But where it it on Microsoft's Hotmail service? Sadly, it doesn't appear to exist.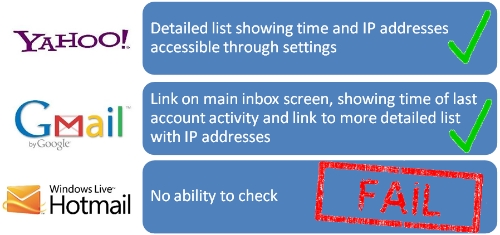 Oh dear.
If you're a Yahoo user, here's how you can check when your account was last accessed – and from what IP address.
Click through to account settings, and choose "View your recent sign-in activity":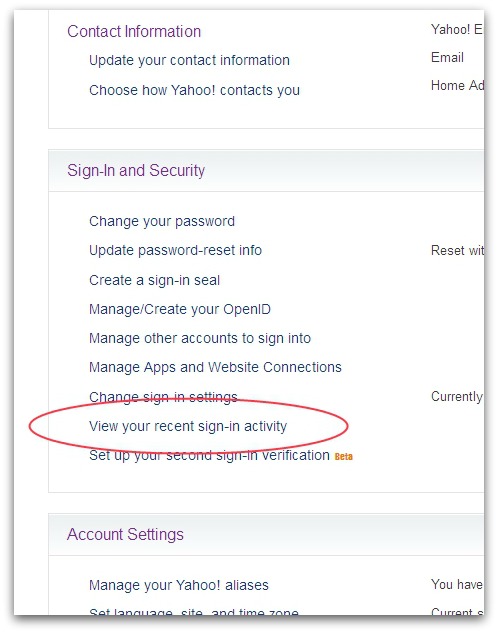 You will be presented with a list of recent login times. If you wish to see the IP addresses, they are also available via a drop-down option: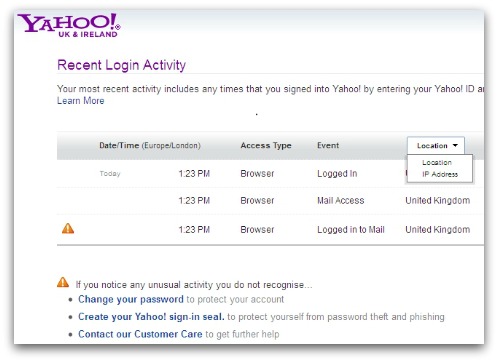 With Google Gmail it's even simpler. At the bottom of your inbox you'll find a link telling you when your account was last accessed.
Google shouldn't feel too smug though. Although the company has provided many features designed to stop your Gmail account from being hacked, I notice that at least 18 months ago it was being rather more vocal about telling users the last IP address that accessed their accounts.

Today, Google tells you on the main Gmail page what time your account was last accessed, but you have to click deeper to view the history of which IP address your account was accessed from.

I wonder what drove Google to give less prominence to the "last account activity" information? Could it be that they felt it raised too many questions from non-technical concerned users ("What's an IP address?"). To their credit, they do have a detailed help page explaining the feature.
Quibbles aside, well done to Yahoo and Gmail for at least making the option available for those web email users who wish to keep an eye on who is accessing their account.
Sadly, if you're a Hotmail user you aren't even given the option to check for yourself.
That's a poor show by Microsoft, the makers of Hotmail.
Contacts in law enforcement tell me that Hotmail *does* store the activity information, and it can be extracted from them (with proper legal paperwork) if a criminal investigation is taking place.. but that's not much consolation for a battered wife who's petrified that her partner is secretly reading her email. Or someone who is worried that they might have been hacked.
Microsoft seems to have put lots of effort into rebranding Hotmail as "Outlook" recently – it's a shame it didn't also take the opportunity to introduce this fairly simple-to-implement security feature at the same time.