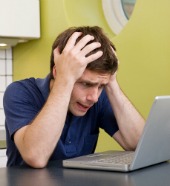 56% of adults in the UK have been targeted in online attacks.
That's according to a survey conducted by getsafeonline.org, a joint partnership between the UK Government, the Serious Organised Crime Agency (SOCA), Ofcom and private sector sponsors.
The survey of 3150 adults was released yesterday to coincide with Get Safe Online week, which runs from 22 – 26 October.
Of the 56% who have fallen victim to an online attack, 65% haven't changed their behaviour when using their laptops, and 75% continue to use their smartphones and tablets as they always have done.
According to the survey, the top five most common online threats are:
Viruses (20%)
Email hackers (18%)
Social media hackers (12%)
Fraudulent selling (12%)
Online credit card fraud (9%)
Nearly a third of people (29%) surveyed confessed that they had no idea whether they were putting themselves at risk, and 40% admitted that they really should know more about online safety.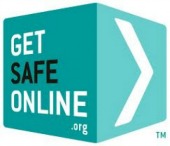 And, despite a fifth of people having had their social media accounts hacked, only 50% were using the highest levels of security on Facebook and 11% were unaware that you could change your security settings at all.
19% had lost money as the result of online crime, costing an average of £247 per person. And that's not the only consequence people had to face. Here's how they stack up:
Had to change all of their online passwords (40%)
Wasted valuable time trying to fix the problem (38%)
Lost money (19%)
Left feeling red faced (17%)
Replaced bank or credit cards (15%)
Sadly, the survey showed that 17% – that's nearly one in five – of people who had fallen victim to an online attack were to embarrassed to tell anyone, let alone report it. Which is why Get Safe Online is promoting its Click & Tell campaign which offers tips on staying safe online, and encourages people to share their experiences and learn from others.
Tony Neate, the CEO of Get Safe Online commented:
The internet is a brilliant place that allows us to do great things, so people shouldn't feel like they can't enjoy all of its benefits. Staying safe can be really simple and, when I look at the top five online threats, I'm encouraged that it only takes a few small changes in behaviour to make the internet a safe place.
Wise words. We all *need* the internet, we just need to make sure we're using it as safely as possible.
Worried computer user image courtesy of Shutterstock