Huawei is offering unrestricted access to its code and hardware in an attempt to prove that it's not a security threat.
The Chinese telecom giant made the offer to Australia, which has blocked Huawei's bid to work on its national broadband network.
John Lord, chairman of Huawei's Australian arm, blamed the company's lousy communication for what he called "myths and misinformation" that have led to the company being shunned by multiple countries.
In a speech to Australia's National Press Club, he told the audience that Huawei must be more open, according to the BBC:
"Huawei has done a very poor job of communicating about ourselves and we must take full responsibility for that."
According to the BBC, Lord also said that Huawei will give the Australian authorities "complete and unrestricted access" to its software source code and equipment.
He also suggested that Australia set up a cyber evaluation centre to test communications network equipment, funded by telcos and operated by "security-cleared Australian nationals".
Lord said that such a centre has been established in the UK and that Huawei has already given British security agencies access to source code so they can check the security bona fides on its equipment.
He said that it shouldn't be up to a single vendor, country, agency or telco to solve computer security issues:
"It requires a collaborative approach by all to ensure we can create the most secure telecommunications environment possible."
Huawei also pitched the concept to US lawmakers during the Committee on Intelligence's investigation of the company.
The committee's report rejected the proposal on the grounds that Huawei's equipment is too complex, making it too difficult to assess whether the goods could be manipulated.
As it is, the US has already suggested that Huawei and another Chinese firm, ZTE, be banned from the US market because their products could be used to undermine domestic cyber security, given the potential for spying and espionage they could enable.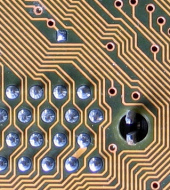 Huawei has a lot of people to convince.
India, for one. In 2010 the country banned telecoms from importing Chinese networking equipment, fearing that it's infested with spyware.
Then in March of this year, Australia banned Huawei from participating in multi-billion dollar deals to supply equipment for its national broadband network, given similar fears that the Chinese government could exploit the equipment to carry out cyber attacks.
The company's track record isn't helping to assure anybody.
Reuters on Thursday reported that an Iranian partner of Huawei last year offered to sell banned US antenna equipment to an Iranian mobile phone operator.
The would-be buyer told Reuters that it nixed the deal when it learned that the equipment was outlawed under US sanctions.
In spite of the deal falling through, the fact that Huawei tried it at all backs up the US's wariness about the company.
The US just isn't convinced that Huawei complies with international sanctions or US export laws, as the House Intelligence Committee charged in its report [PDF], which it issued earlier in October.
The documents and interviews Reuters relied on point to the almost-sale being an error on the part of the Iranian Huawei partner, rather than an intentional premeditated breach.
Whatever the truth of the matter, the facts point to Huawei being, in the very best case scenario, sloppy.