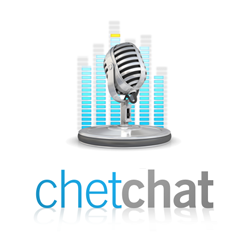 Michael Argast was back this week for the 99th episode of the Sophos Security Chet Chat. It was Halloween, but we steered away from the ghosts and ghouls and stuck with the week's security news.
Unfortunately we had to begin the conversation with a warning about Hurricane Sandy scams. We have begun to see spams trying to trick people into filling out survey scams, but fortunately they aren't spreading malware yet.
The US Library of Congress was asked to renew and add exemptions to the controversial Digital Millenium Copyright Act (DMCA) to allow for things like jailbreaking and converting media for use on digital devices.
The Librarian ruled in a rather odd manner allowing phones to be jailbroken/rooted, but not your tablet. We talk a bit more about the decision in the podcast.
Yahoo! made news this week when it announced it would ignore do not track signals from users of Microsoft's Internet Explorer 10 browser.
Barnes and Noble, a US book seller, announced that credit card/PIN pads at 63 retail stores were compromised by criminals last week. Online transactions were not affected, but physical security is just as important.
We were able to end this week's podcast on a positive note thanks to Facebook. The social media giant announced last week that some of the proceeds from a lawsuit against Facebook spammers would be donated to cybercrime research. Yay Facebook!
(31 October 2012, duration 17:07 minutes, size 10.3 MBytes)
You can also download this podcast directly in MP3 format: Sophos Security Chet Chat 99, subscribe on iTunes or our RSS feed. You can see all of the Sophos Podcasts by visiting our archive.