Millions of teenagers have adopted a smartphone app which has been touted as a way of safely "sexting" and sharing naked pictures. But is it really a safe way to share intimate photographs of yourself?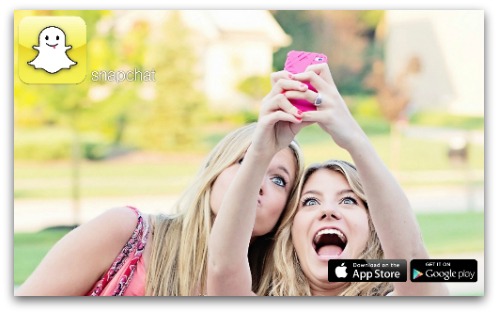 Snapchat, which is available for both iPhone and Android devices, describes how senders can control how long a message or picture can be seen for, before it expires after a maximum of 10 seconds:
Snapchat is the fastest way to share a moment with friends.

You control how long your friends can view your message –
simply set the timer up to ten seconds and send.

They'll have that long to view your message and then it disappears forever. We'll let you know if they take a screenshot!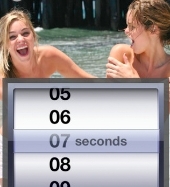 It sounds like a neat solution, if the picture is only visible for 10 seconds – that reduces the opportunity for others to forward it around the school campus, or post it for all to see on Facebook.
But the truth is that anyone can take a screenshot of their device (if they are nimble fingered enough) and create their own copy of the image.
The Snapchat app says it will tell you if someone takes a screenshot, but what action are you going to take if you share a photo in confidence, only to discover that someone has chosen to keep a permanent record?
Furthermore, there are "how-to" guidelines online explaining how jailbroken iPhones can subvert Snapchat, and take snapshots without informing the image's sender.
A less high-tech method to grab the image is to simply take a photograph of the phone that has just received the nude photo. And then there's no way the Snapchat app can tell you if that's happened.
Some experts in the field of child safety online are clearly concerned that young people and children might be fooled into thinking that Snapchat is a safe way to share nude and inappropriate photographs of themselves.
Snapchat's privacy policy even admits that it can't actually promise any naked photos you send through the app will be only available for ten seconds.
"Although we attempt to delete image data as soon as possible after the message is transmitted, we cannot guarantee that the message contents will be deleted in every case. For example, users may take a picture of the message contents with another imaging device or capture a screenshot of the message contents on the device screen. Consequently, we are not able to guarantee that your messaging data will be deleted in all instances. Messages, therefore, are sent at the risk of the user."
Snapchat, which has received a 12+ rating from Apple for "Infrequent/Mild Sexual Content or Nudity", is already wildly popular. The firm's co-founder Evan Spiegel told TechCrunch that as of October 29th, users had shared over 1 billion photos ("snaps") on the iOS application.
As of today, Snapchat was No. 2 in the list of top free photography apps, just after YouTube, and ahead of Instagram.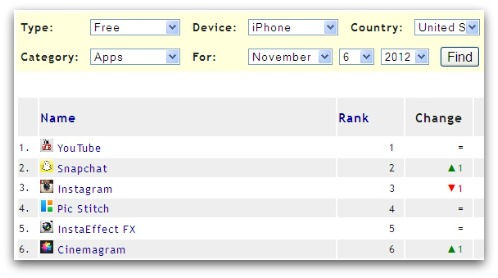 It's not likely that young people are going to stop sharing intimate photos of themselves over the internet anytime soon.
And the consequences can be disturbing, with parasite porn sites stealing and spreading images and videos of young people, and tragic tales of victims like Amanda Todd, who was bullied so badly over images of her that were shared over the net that she commited suicide,
Young people who adopt Snapchat shouldn't fall into a false sense of security that it's somehow a safe way to share naked pictures with their friends.
My advice? Stop taking naked photos of yourself. If someone is really interested in what you look like naked, they're either a bit of a pervert or should be prepared to wait a few years until you're both old enough to hook up legally and consensually in the privacy of a bedroom.
Sharing a naked photo of yourself with someone via the internet is putting yourself at dangerous risk of embarrassment, humiliation or serious bullying.