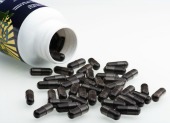 The affiliate ad network behind a tidal wave of bogus pitches for Acai Berry weight loss products and colon cleansers has agreed to pay a $2 million penalty to the US Federal Trade Commission (FTC) for deceptive advertising.
The FTC announced the judgement on Wednesday against Clickbooth Affiliate Network of Sarasota, Florida and said the funds recovered from Clickbooth would be used to provide refunds to consumers who were taken in by the company's deceptive marketing practices.
The complaint charges Clickbooth with a variety of deceptive advertising practices to promote products with names like "Acai Pure," "Acai Max," "Pure Berry Max" and "Acai Advanced Cleanse."
Among other things, Clickbooth is alleged to have worked hand-in-glove with its affiliate marketers: helping design ads, tweak product claims and even design web sites on which the ads would appear.
Many of those sites were designed to look like news sites, with ads posing as news stories with titles like "Acai Berry Diet Exposed: Miracle Diet or Scam?" (Spoiler alert: it's a scam.) Those sites often contained the names and logos of broadcast and cable TV networks and made it seem as if the fake stories originated from those networks.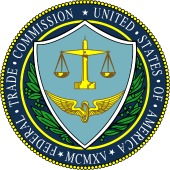 Consumers were given false promises about the effectiveness of the Acai Berry treatments and the sites failed to disclose that consumers who signed up for a "free trial" of the Acai Berry treatments were actually billed on a recurring basis for additional shipments of the product, the FTC said.
The FTC named John Daniel Lemp, the chief executive of Clickbooth.com, LLC, as well as IntegraClick LLC, and said that he and the companies he controlled were responsible for the false claims made by affiliate marketers.
Acai Berry treatments were a popular topic of spam email, tweets and social media posts. They were also linked to a number of malicious incidents, including account hijacking.
On numerous occasions, spammers compromised Twitter accounts, including the accounts of Hyatt and NHS Direct, and used them to spread fake testimonials lauding the benefits of the Acai Berry weight loss treatment.
The FTC responded with a string of cases against both the companies pushing Acai Berry treatments and the affiliate marketers they used. In September, for example, the FTC charged affiliate networks IMM Interactive and Coleadium with making deceptive claims and ordered them to pay $ 1million to settle charges and agree to monitor affiliates in their network to make sure that they comply with federal truth in advertising laws.
Acai berry capsules, courtesy of Shutterstock