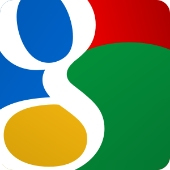 A U.S. federal judge in San Francisco approved a legal settlement between the U.S. Federal Trade Commission (FTC) and Google on Friday to the tune of $22.5M USD, declaring that Google mislead consumers about the privacy protections offered to users of Apple's Safari web browser.
Federal Judge Susan Illston gave her blessing to the settlement in a ruling on Friday, declaring the agreement "fair, adequate and reasonable." the Associated Press reported.
Some background on this case: the FTC, in December 2011, accused Google of making deceptive claims to consumers. The Commission reported that a default setting to block third-party web-tracking cookies on the Safari browser did not adequately prevent sites using Google's DoubleClick ad network from placing tracking cookies on those users' systems.
In fact, Google used a clever trick to load third-party cookies through the Safari browser. In a non-scientific-but-nonetheless-interesting poll on the topic, 94% of Naked Security voted that financial penalties were not enough.
The FTC ruled in August 2012, that Google's actions violated the terms of an earlier agreement over deceptive practices. The 2011 FTC press release states:
"Google Inc. has agreed to settle Federal Trade Commission charges that it used deceptive tactics and violated its own privacy promises to consumers when it launched its social network, Google Buzz, in 2010. The agency alleges the practices violate the FTC Act. The proposed settlement bars the company from future privacy misrepresentations, requires it to implement a comprehensive privacy program, and calls for regular, independent privacy audits for the next 20 years."
In a statement, released in August, the FTC said that Google would disable all tracking cookies placed on Safari systems that violated its earlier agreement, in addition paying the fine.
However, privacy advocates weren't satisfied.
Consumer Watchdog, a California-based consumer rights group, challenged the agreement, and argued that the FTC was letting Google off too lightly through its arbitration. The ruling, Friday, put Consumer Watchdog's complaint to rest and allowed the agreement to go forward.
However, the agreement on Google's Safari shenanigans is just the start. On Thursday, Consumer Watchdog sent a letter to the FTC calling on the Commission to file an anti-trust complaint against Google for abusing its search monopoly and Motorola Mobility patent war chest to stifle competition and boost advertising revenues.