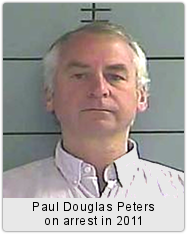 Last year we wrote about a crime, and a criminal, that perplexed Sydneysiders, and attracted world coverage.
An Aussie teenager was confronted at home by a man clad in a balaclava and carrying a baseball bat.
After chaining a plastic box to her neck, he issued her with a printout and a USB key. Then he vanished.
The printout made a nerve-wracking claim: "Powerful new technology plastic explosives are located inside the small black combination case delivered to you. The case is booby trapped. It can ONLY be opened safely, if you follow the instructions and comply with its terms and conditions."
A Gmail address was provided for future communications.
It doesn't matter how hoax-like it sounds now (and it was, indeed, a load of hot air – there were no explosives involved, new-technology or otherwise). When you're home alone quietly studying for your final school-leaving exams, this sort of thing tends to take you off your stride.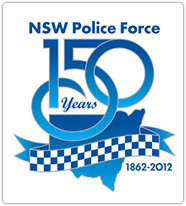 The IT security part of the story is that the cops located, arrested and extradited a suspect using a mixture of computer savvy investigation, face-to-face policing, and real-world effort.
Classic "TV cop show" stuff, but in real life, in quick order, with no CSI-style computers to decrypt files at will, no satellites capable of seeing round corners, and no software to interrogate heterogeneous international databases without court orders in fractions of a second.
As we explained last year, here's what the cops in New South Wales, and their counterparts in Kentucky, USA, achieved in quick order:
Traced the PC used to create the Gmail account to Chicago airport.
Traced subsequent use of the email account to a NSW town.
Got hold of CCTV footage from the vicinity.
Identified a Range Rover arriving at the right time.
Cross-checked vehicle registrations.
Cross-checked a suspect against border control records.
Traced the suspect to Chicago after the crime, then to Kentucky.
Spotted payments to an office store and a sports shop in NSW.
Visited the shops to check his purchases. (USB key. Baseball bat.)
Checked his financial links with the USA.
Identified remittances to a woman with his surname in Kentucky.
Checked out the address and found the house for sale.
Did a drive-by of the house.
Spotted a bloke with the right likeness hanging around the garden.
The suspect, Paul Douglas Peters, was arrested, extradited to New South Wales and charged. He pleaded guilty, and yesterday was sentenced to 13-and-a-half years in prison, with a "not-eligible-for-parole" period of ten years. (He would have got more were it not for the guilty plea.)
Well done to the cops.
An old-school person-on-person crime, involving intimidation, extortion and a bomb threat, solved in no small part due to the cyberinvestigative willingness of the detectives on the case.