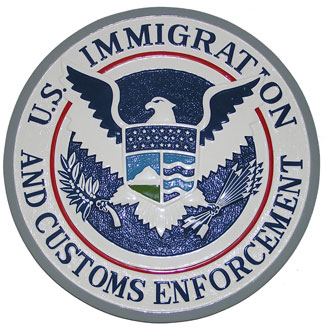 Agents in the US and Europe celebrated the Cyber Monday online shopping blitz by seizing 132 domain names and shutting down dozens of sites that were allegedly selling counterfeit or falsely labeled goods to unsuspecting buyers.
This is the third year for the sting, codenamed Project Cyber Monday 3, and the first year that a roster of European countries took part, in what they dubbed Project Transatlantic.
In the US, Immigration and Customs Enforcement's (ICE) Homeland Security Investigations (HSI) agents went undercover to buy jerseys emblazoned with the copyrighted logos of pro sports teams and, according to CNN, familiar name-brand products such as Ergobaby Carriers, New Era hats, Nike sneakers, Tiffany jewelry, Oakley sunglasses, NFL jerseys, and Adobe software.
Law enforcement turned the merchandise over to the copyright holders to confirm whether the purchased products were counterfeit or otherwise illegal.
They then secured seizure orders from federal magistrate judges for the domain names of the websites that sold the goods.
As it is, it's often impossible for consumers to know whether a site is genuine, given how slick the counterfeiters are getting at mimicking or duplicating legitimate sites.
John Morton, director of US Immigration and Customs Enforcement (ICE), told CNN that some products may fool customers, but some are easily spotted as ripoffs.
One site, for example, sold a DVD titled "100 Years of Disney." The Walt Disney Company was founded in 1923, Morton noted—less than 100 years ago.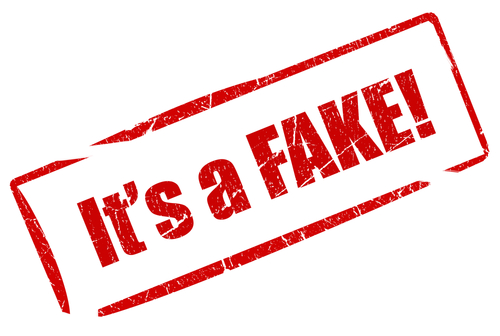 Agents from Belgium, Denmark, France, Romania and the United Kingdom, as well as the European Police Office (Europol), took part. The US nabbed the most bogus sites, taking over 101 US-based domains, while European authorities took control of 31.
More sites could still be added to the list, as further action is in the works, the agencies said.
The governments who took part in the sting now have custody of the seized domain names. Visitors to the sites will encounter a banner notifying them of the seizure and educating them about the federal crime of willful copyright infringement.
Now that they've shuttered the cyber stores, they're after the cash. Homeland Security Investigations offices are looking to seize more than $175,000 in PayPal accounts used by the counterfeiting sites.
PayPal is happy to comply.
Tod Cohen, vice president and deputy general counsel of Government Relations for eBay Inc., said in a statement that eBay and PayPal "couldn't be more pleased" to slap down holiday-exploiting crooks:
"We couldn't be more pleased with the opportunity to work closely with HSI to shut down criminals targeting our customers and our brand just as the holiday season takes off. PayPal and eBay Inc. pride ourselves in going above and beyond in the fight against the illegal online trafficking of counterfeit goods by partnering with law enforcement and rights owners globally, and we hope that this is fair warning to criminals that the Internet is not a safe place to try and sell fake goods."
Over the three years that this operation has been running, the US has seized 1,529 domain names, of which 684 have now been forfeited to the government.
The federal forfeiture process grants a period of time to allow individuals to contest the forfeiture.
If nobody steps up to claim a seized domain, it becomes the property of the US government.
To avoid getting scammed by counterfeiters, Morton advised online shoppers to research websites before making purchases.
He told CNN:
"Do your homework. Know your supplier. … At the end of the day, trust your instincts. This is probably your best line of defense, so don't reason away your intuition simply for the sake of an extra dollar or two."
It's a fake and Take down images courtesy of Shutterstock.